Another seven people have been killed during the latest round of violent protests against President Nicolas Maduro's government. There are conflicting reports about the exact death toll since protests began in April – but it is over 100. The opposition and government agencies report varying tolls and causes of death that focus blame on the other side.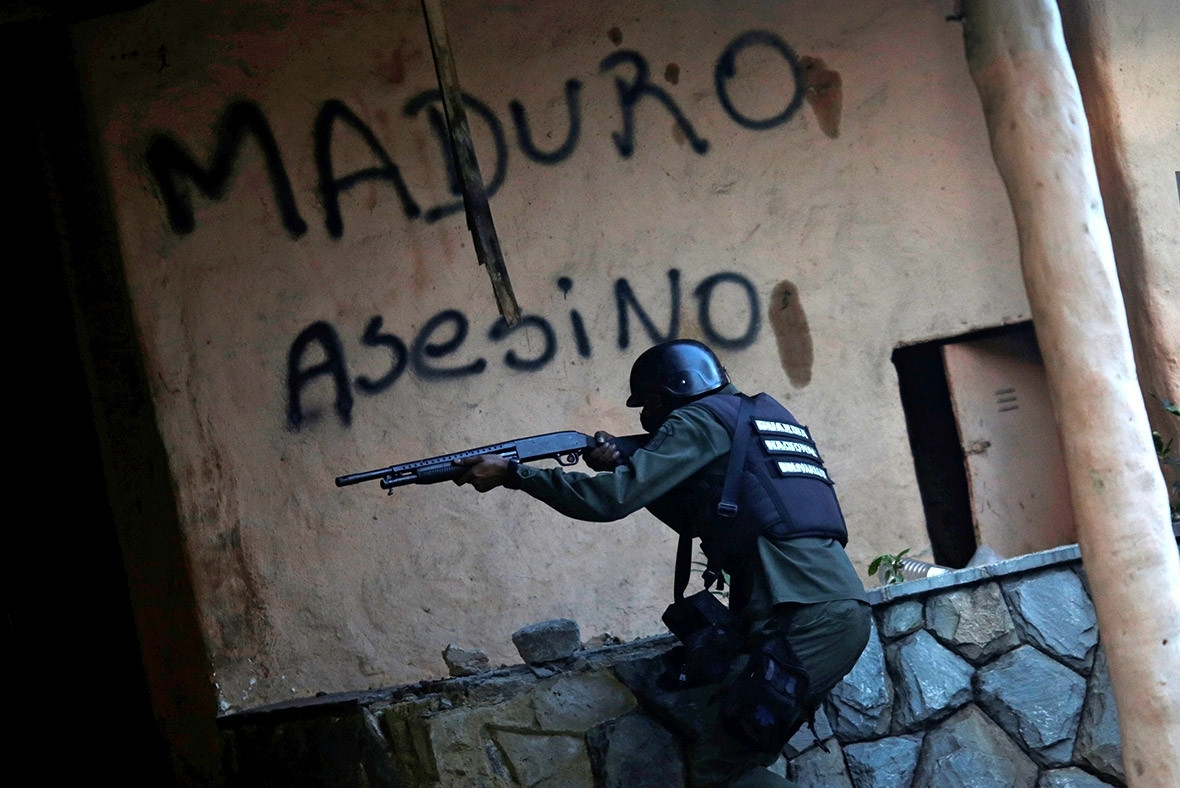 The state prosecutor's office said four people died on Thursday (27 July) amid the unrest: A 49-year-old man in Carabobo state, a 23 year-old in Lara state, a 29 year-old in Anzoategui state and a 16-year old in Caracas district of El Paraiso. A 23-year-old man and a 30-year-old man were also killed in western Merida state and a 16-year-old boy was killed in the poor Caracas neighbourhood of Petare during clashes on Wednesday.
Many of those deaths are blamed on armed motorcycle gangs of government supporters known as "colectivos" who are often seen shooting indiscriminately at protesters while police and soldiers stand by. Thousands of people have been injured – often by rubber bullets or tear gas canisters fired at close range – during the four months of protests.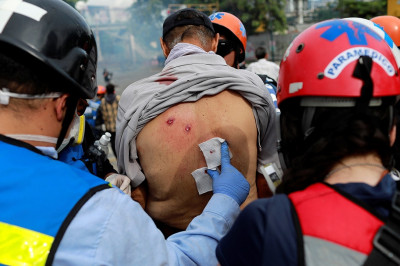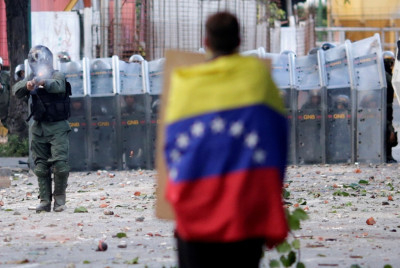 According to an Associated Press review of prosecutors' reports, victims of the political unrest have overwhelmingly been male, with six women killed. They are also mostly young, averaging 27 years old. The youngest was 14 and the oldest 54. At least 22 were students. A handful were police or soldiers. Sixty-nine of the deaths were from gunshots. Just 21 of the killings have resulted in an arrest or orders for apprehension issued.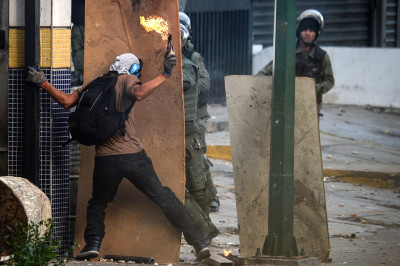 More than 190 people were arrested during on Wednesday and nearly 50 on Thursday, said local rights group Penal Forum. Wuilly Arteaga, a violinist who has become one of the best-known faces of the protests, was among those detained by the National Guard. Since April, authorities have rounded up nearly 4,800 people, of whom 1,325 remain behind bars, the group said.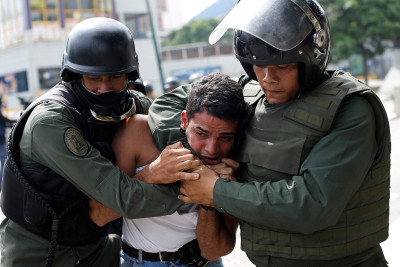 The country is braced for the worst on Sunday as as Venezuela votes in a controversial poll critics say will end democracy in the oil-rich country and cement Maduro's powers as a dictator. Maduro called on Venezuelans to back his plan to elect delegates to an assembly that will rewrite the constitution. He posed the vote as a choice between being either "a free country or a colony of the empire" — Maduro's term for the United States.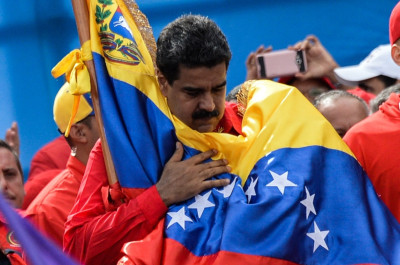 Opposition leaders are urging Venezuelans to boycott the vote, saying the election rules are rigged to guarantee Maduro a majority. The government has banned protests from Friday to Tuesday, raising the likelihood of more violence. Maduro's critics are planning to pile more pressure on the unpopular leader by holding roadblocks across the nation dubbed "The Takeover of Venezuela" on Friday. Many people have been stocking up food and staying home.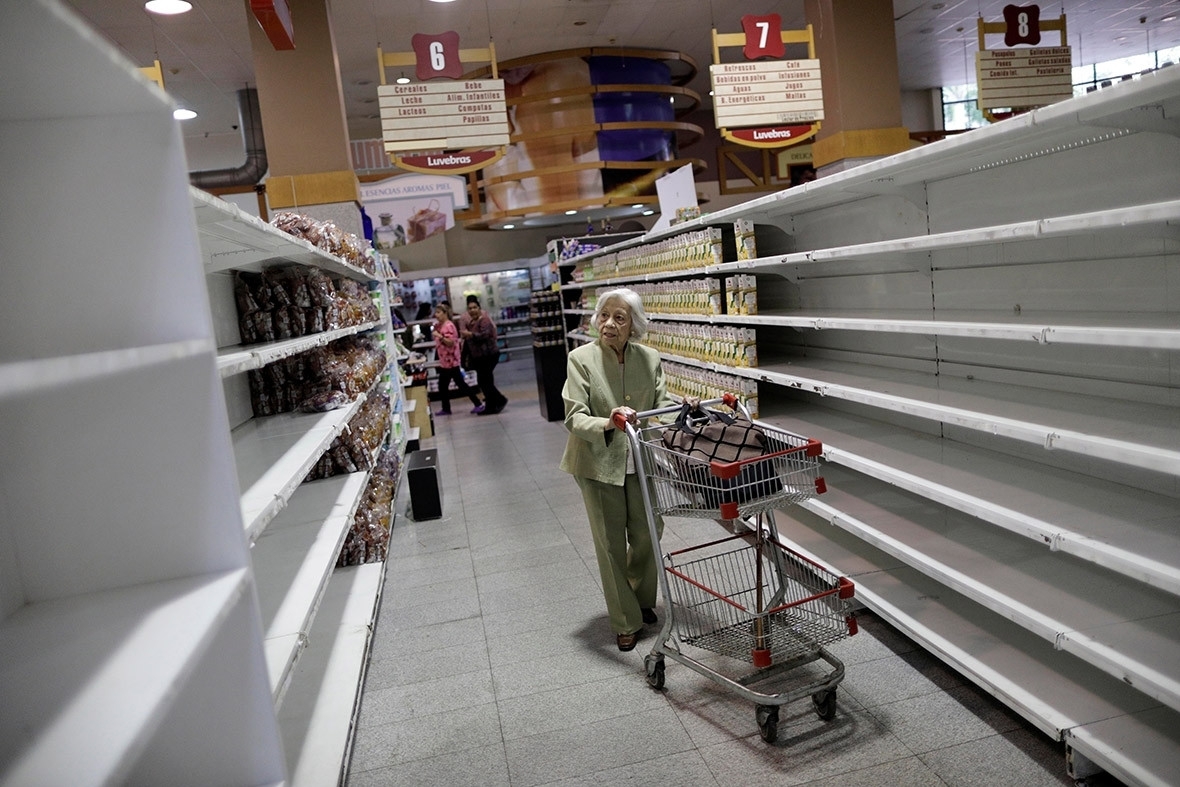 The Constituent Assembly would have power to rewrite the constitution and shut down the existing opposition-led legislature. Few specifics have been disclosed on what constitutional changes might be in store. But allies of the socialist president say the assembly will target opposition leaders, stirring warnings Maduro will use the assembly to install an autocratic regime.
Venezuela's government-stacked National Electoral Council created an unorthodox voting system that opponents say heavily favours the ruling party. A total of 364 delegates will be selected according to geography: In each of Venezuela's 23 states, one delegate will be allotted per municipality while state capitals get two. But some of the most populated states have relatively few municipalities, while some smaller ones have many. That means a state like Miranda, population nearly three million, will get four fewer delegates than Falcon, which is home to about a million people. Critics say that unfairly favours rural areas where Maduro is more popular over opposition-friendly cities such as Caracas, the capital.
An additional 173 delegates will come from various categories of social groups including labourers, students, farmers and fishermen. Eight slots are reserved for indigenous communities. How the government determined who qualifies in each category has not been disclosed, but all of those sectors traditionally have strong ties to Chavez and Maduro's leftist political movement. The opposition is boycotting the election, so the majority of candidates represent the ruling socialist party.
There has been widespread international condemnation of Maduro's plans. The United States has announced sanctions against 13 current and former officials for corruption, undermining democracy, and participating in repression. The US government has ordered relatives of all embassy employees to leave Venezuela. The US State Department has also told all US government employees at its compound-like embassy in Caracas that they can leave if they want to.
Adding to Venezuela's growing international isolation, Colombian airline Avianca has suddenly stopped operations in the country due to "operational and security limitations".