End of eurozone quantitative easing 'in sight' despite dovish European Central Bank stance
Central bank's announcement – that it will extend asset purchase programme until next year – does not signal indefinite extension, says ratings agency.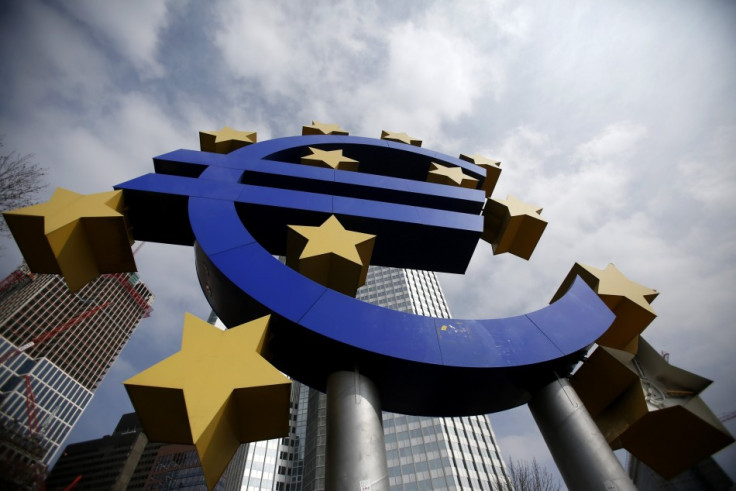 The European Central Bank's recent announcement that it will extend purchases under its asset purchase programme (APP) until at least September next year does not signal an indefinite extension of quantitative easing (QE) in the eurozone, according to a major ratings agency.
In a recent note to its clients, Fitch Ratings opined that purchases will end in 2018, given the strength of the common currency bloc's economic recovery and the likelihood that core inflation will continue to rise slowly.
The ECB said on Thursday (26 October) that it would extend APP purchases until the end of next September "or beyond", and "in any case until the Governing Council sees a sustained adjustment in the path of inflation" consistent with its target.
The monthly rate of net asset purchases will halve from January, to €30bn (£26.5bn), but the ECB could increase the size or duration of purchases if necessary.
"Thursday's announcement extends purchases to the end of the third quarter of 2018 - and implies larger-than-anticipated cumulative purchases in 2018, at €270bn, but we still think that improving macro conditions will see purchases phased out next year," Fitch said.
The increasing strength, breadth and duration of the eurozone recovery points to some self-sustaining momentum, and Fitch has upgraded its 2017 growth forecast by 0.2 percentage points to 2.2%. This, if reflected in official data, would represent the fastest growth in a decade.
"Meanwhile, the closing of the output gap should help cement expectations that inflation will continue to rise towards the ECB target of below, but close to, 2%. We forecast eurozone CPI to rise to 1.6% at end-2018 and 1.7% a year later," the ratings agency added.
"Overall, the announcement is consistent with our view that we are at the beginning of the end of QE globally, even if inflation stays low. QE's broad aim of avoiding self-reinforcing deflation has been largely achieved in the US and the UK as well as in the eurozone," said Brian Coulton, chief economist at Fitch Ratings.
However, the ECB announcement also hints at the technical and communications challenges that central bankers face as they start to unwind balance sheets and raise policy rates.
"The impact on global financial conditions is uncertain, and the dovish tone in the ECB announcement may reflect a desire to avoid rises in government bond yields and euro appreciation, which could push inflation expectations lower," Coulton concluded.