Insider reveals 'culture of fear' that drove Kobe Steel scandal
Ex-employee tells IBTimes UK that senior managers at Japan's industrial giant were too scared or proud to admit failures that have now amplified into a colossal scandal.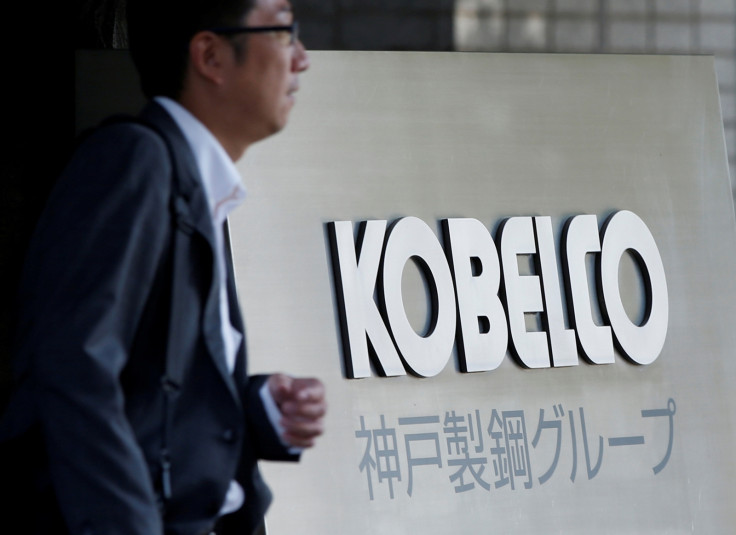 The multibillion dollar steel market scandal that has Japan reeling is not the result of corporate greed, but down to fear and loss of managers' pride over admitting often quite minor production errors, according to a senior ex-employee of the beleaguered Kobe Steel who spoke to IBTimes UK.
Kobe Steel is one of Japan's oldest industrial firms, founded in 1905, and considered among the nation's corporate crown jewels. The company is known for providing quality steel to manufacturers ranging from aircraft to automobiles.
On 8 October it admitted to falsified data on the composition of many of its steel, aluminium and copper products. The revelation saw Kobe Steel lose nearly 40% – JPY180bn (£1.2bn, $1.58bn) – of its market value in a matter of days, before mounting a partial recovery.
So far, Kobe Steel has admitted to data falsification relating to four types of materials – iron powder (unspecified tonnage), aluminium sheets and poles (19,300 tonnes), aluminium components (19,400 tonnes) and copper products (2,000 tonnes).
These were supplied to over 500 customers, many of whom are scrambling to conduct safety checks. So far no deaths or injuries have been reported, and Kobe Steel's clients say they are monitoring the situation.
Within Japan, such clients include Toyota, Nissan and Honda, alongside major domestic railway companies and operators of the iconic 'shinkansens' or bullet trains. Overseas, clients include global aircraft manufacturers Airbus and Boeing, General Motors and Ford, among many others.
Kobe Steel materials have even found their way to space with Mitsubishi acknowledging one of the affected steel batches was used in its H-2A rocket that launched a global positioning satellite into orbit.
The company's president and chief executive officer Hiroya Kawasaki (pictured below) has expressed regret and is leading a probe and internal audit into the scandal that has caused international embarrassment that is unlikely to end anytime soon.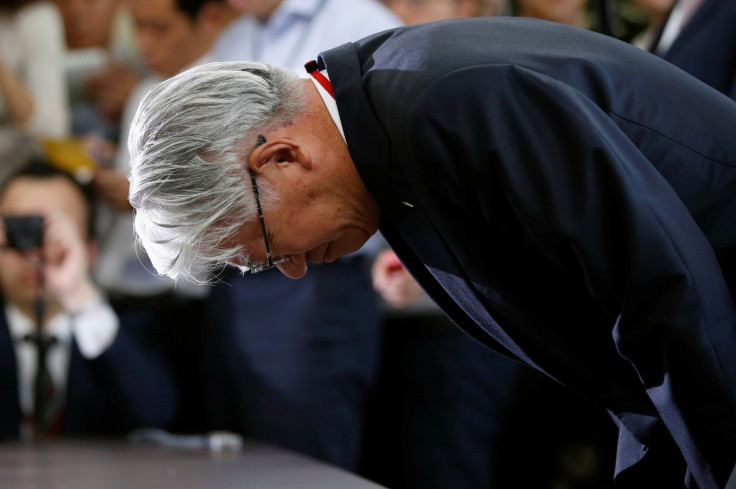 "Fear and loss of pride"
"This is just the tip of the iceberg. Kobe Steel's problems over quality control stretch back decades, as ongoing back-dated audits are bound to reveal," the Kobe Steel ex-employee, who chose to meet IBTimes UK at a Tokyo suburb on condition of anonymity, alleged on Wednesday (26 October).
"Much of the Western media is obsessing over how the steel industry is a race to the bottom, and whether a pricing war with Chinese steelmakers meant Kobe Steel cut corners. Such thinking belies understanding of the corporate culture at the company. This isn't about greed; it's about fear and loss of pride – that of leaders not reporting and hiding the error or technical mishap."
The ex-employee claimed middle management were also often coy to admit slippage to senior managers of his cadre, a sentiment that spread from bottom up. "They were worried, not perhaps about losing their jobs, but rather their pride within a marquee company with a somewhat cold unforgiving culture.
"Despite knowing that not reporting a composition error could cause issues down the line, few sought confrontation with senior managers. Managers tended to hide issues rather than raise them out in the open. In my belief, the ongoing data falsification – once the dust has settled – will come down to culture, and not profit maximisation or alleged large scale wrongdoing."
The ex-employee also said further revelations were "100% likely."
In response, Kobe Steel referred IBTimes UK back to its public statements on the matter and its commitment to probe the data falsification, adding that the company was fully cooperating with Japanese authorities.
"At this time, with regard to the improper conduct in Kobe Steel, Ltd. and its group companies, we deeply apologize for the enormous amount of trouble we have caused to customers, suppliers, shareholders and many others," the company said.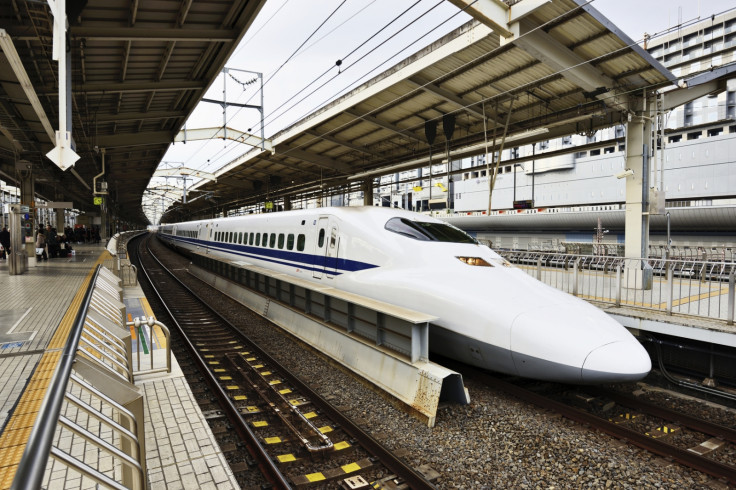 A reputation in tatters
Fresh from his election victory, Prime Minister Shinzo Abe, who once worked at Kobe Steel himself, has already promised a comprehensive investigation.
A spokesperson for Ministry of Economy, Trade and Industry, said minister Hiroshige Seko has issued instructions for the examination of all Kobe Steel certified plants.
The company itself is counting the cost of the scandal amid worries its exposure could spiral out of control. According to its last financials, Kobe Steel is already a loss-making company having posted losses of JPY23bn at its last full-year exchange filing for 2016.
Based on the revelations to date, most analysts in Tokyo place the cost of replacing the faulty metals to clients in the region of JPY20bn. As yet, no one is raising doubts over the company's ability to ride out the storm. However, it might get tricky should Kobe Steel's clients, such as aircraft and automobile makers, have to stall their assembly line and subsequently claim compensation.
And it does not end there. Overnight, the US Department of Justice has asked Kobe Steel to submit all documents related to data falsification for examination, which could lead to further action stateside.
Meanwhile, with much of the Japanese media carrying news of clients ditching the company, the European Aviation Safety Agency has become the first overseas industry oversight body to advise aircraft makers to halt procurement of materials from Kobe Steel. Expect more of the same from others.
Atop it all, the company's reputation - as a purveyor of high quality sophisticated industrial materials – is now in tatters. It is hard to put a price on that sort of reputational damage.