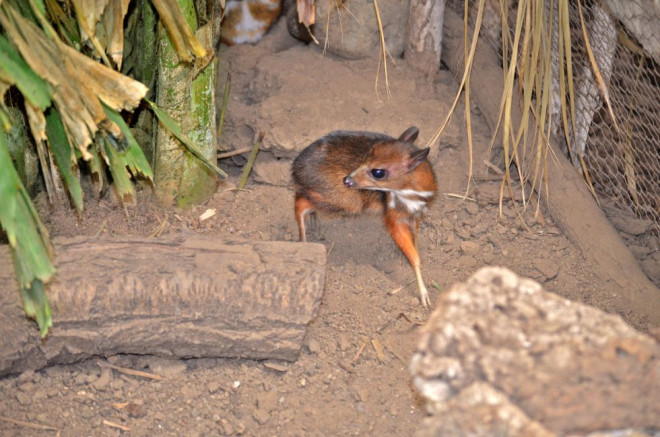 A rare Java mouse-deer has been born at a Spanish zoo.
The baby mouse-deer is the eighth to be born in Fuengirola, as part of a programme to breed the rare species in captivity.
Its mother was born at the same zoo in 2007, and its father came from Zoo Lille in France last year,
The Java mouse deer is one of the smallest hoofed animals in the world and currently, weighing 100 grams, it is no bigger than a hamster.
Even when fully grown, the Java mouse will weigh no more than 1 kilogram and only grow to the size of a rabbit.
According to Bioparc Fuengirola there are currently only 43 Java mouse-deer in captivity in Europe.
The future of the rare species is under threat due to massive deforestation in South East Asia and the replacement of jungles with oil palm plantations. They are also hunted and eaten as a delicacy.
Rarely seen in the wild, the males have no antlers, but do have small upper canine tusks for defence.
The species, which lives on plants in tropical forests and mangrove swamps, is known to be fiercely intelligent and represents wisdom in many Javanese legends.
The family of Java mouse deer live in the zoo's Hidden Forest, which is a recreation of the ruins of a temple lost in the Asian jungle.