Former Tottenham manager Harry Redknapp believes England will have a tough time trying to find the ideal replacement for Roy Hodgson, who terminated his contract with the Three Lions after crashing out of the round of 16 tie of the European Championships to Iceland on Monday, 27 June. England had taken the lead via Wayne Rooney from the spot but conceded two goals in the space of 18 minutes to suffer yet another exit from the first knockout stage of a major international tournament.
A lot of names have been handed around, with Manchester United legend Gary Neville being high on the list of prospective targets. The England assistant coach has spent some time managing Valencia from where he was unceremoniously sacked after failing to live up to expectations.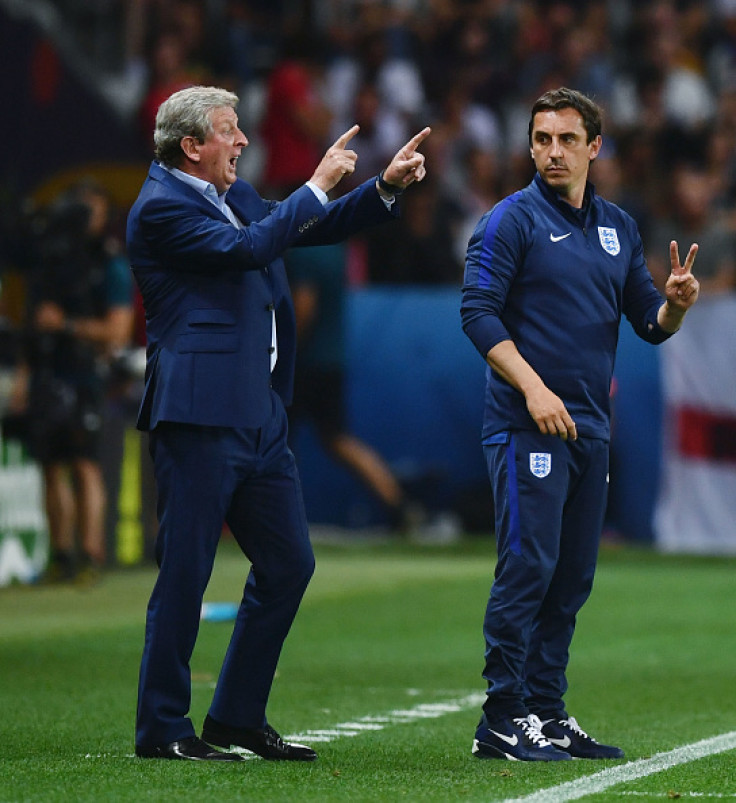 U-21 coach Gareth Southgate is another prospect but Redknapp believes he is not ready to take over as manager of England, having flopped in the U21 Euros last year, with the Three Lions finishing bottom of the group. Redknapp ruled himself out of the reckoning as he does not think the FA would consider him for the role at this point. He also touched on the likes of Brendan Rodgers and Eddie Howe but does not believe they are realistic propositions for the role.
"I'm seeing Gary Neville being made one of the favourites to succeed Hodgson but how the hell can he be considered after the job he did at Valencia? He should be culpable, he has never coached proper players and it would just be jobs for the boys if he was to be appointed. Gareth Southgate has done a great job with the under-21s but there's no way he is ready for the challenge of taking on the England team," Redknapp said, in his column with the Telegraph.
"I've got no idea where we go from here. Brendan Rodgers has taken the Celtic job so there's no chance of that while Eddie Howe is still too young. You can count me out - I've made it clear how I'd have liked the job in the past but they aren't going to consider me now," he added.