England suffered penalty heartbreak in a major finals yet again as Italy booked a European Championship semi-final against Germany in Kiev.
After a one-sided 120 minutes, which saw Italy bombard the England goal without success, it came down to a dreaded penalty shoot-out, which saw Ashley Young and Ashley Cole both fail from the spot.
Riccardo Montolivo had early put his spot-kick wide, but former West Ham United player Alessandro Diamanti dispatched the winning penalty, as Roy Hodgon suffered defeat for the first time as England boss.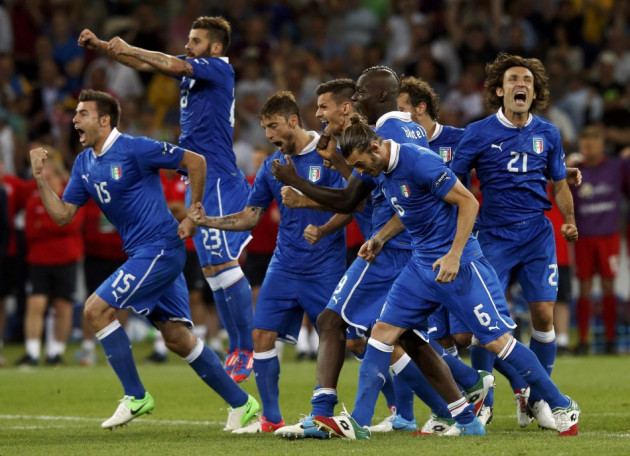 Having shown their resilient side in the group stage, England were expected to play a slightly more open style in the knock-out stage against an Italy team which has stumbled out of group C.
But quickly the pattern of the game developed which saw Andrea Pirlo dictate proceedings from a deep lying playmaker role, and Mario Balotelli cause havoc in attack.
For all their neat passing, it was an effort from range which almost put the Italian's ahead, with Daniele De Rossi striking the post.
A rare foray into the attacking third did see England work Gianluigi Buffon, as Glen Johnson saw his effort clawed away.
Balotelli, who was never likely to be kept out of the action, had two early opportunities to put Italy ahead, but saw first John Terry and then Joe Hart come to England's rescue.
Come the second period, the game continued to be controlled by the Azzuri, and after Hart flapped at De Rossi's shot, he denied Baloteli's close range effort, before Riccardo Montolivo volleyed over.
By now England's attacks had become increasingly sporadic, as Italy penned them in the remainder of normal time.
Normal service resumed in extra time, following the tournament's first goalless draw, as Cesare Prandelli's men dominated possession.
But they could not get through, as the game went to a dreaded penalty shoot-out.
Neither side possessed a good record from penalty competitions, and after Balotelli and Steven Gerrad had both scored, Montolivo's miss looked like continuing the misery for Italy.
However, after Wayne Rooney and Pirlo were both successful, Ashley Young struck the bar, and Ashley Cole's effort was saved by Buffon, allowing Diamanti to calmly slot home to sent Italy through.