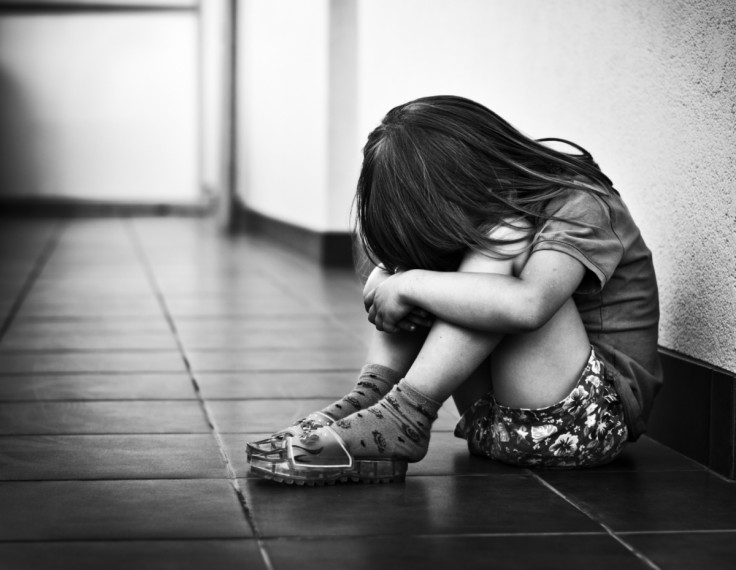 The number of children who have been sexually abused in England is likely to be much higher than reported with around seven out of eight offences not detected, according to a new report. Police and local authorities estimate that around 50,000 children were sexually abused between March 2012 and March 2014.
However, The Office of the Children's Commissioner (OCC) says the real figure could be as high as 450,000 over the same period due to the number of times the abuse was not reported. According to a report entitled Protecting children from harm: A critical assessment of child sexual abuse in the family network in England and priorities for action, up to two thirds of all sexual abuse happens in or around the family.
The report says that around 85% of children who are sexually abused are not receiving the necessary treatment as police and other authorities rely on the young victims to speak out. Often, children do not even recognise that they have been abused until they are much older, the OCC adds.
The report suggests girls are much more likely to suffer abuse within families (75% of victims are girls) – though boys may be under-represented because their abuse is less likely to be identified. The study suggests a series of recommendations, including giving children as young as five lessons in school which aim to encourage them to discuss any relevant concerns they have.
Anne Longfield, Children's Commissioner for England, said: "In recent years the terrible experiences of sexual abuse that some children have suffered in institutions or at the hands of groups of perpetrators have come to light and preventing and tackling these been made a priority. We must now wake up to and urgently address the most common form of child sexual abuse – that which takes place behind the front door within families or their trusted circle.
"Our research suggests that many victims suffer in silence, unknown to those who could protect or help them to overcome their experiences. This is often because the services we provide rely on children coming forward and telling someone that they have been abused, which they rarely do. This could be for a number of reasons – they may feel intimidated, scared of causing trouble for their family, or simply not have the words to express what has happened to them.
"We all have a duty to keep children safe. This damaging crime will not go away – it needs constant and concerted effort by all those responsible for, or who have contact with, children. We must get better at preventing child abuse from occurring, identifying the victims when it does, and helping children who have been abused to recover."
Jon Brown, NSPCC lead for tackling sexual abuse, and co-chair of the Inquiry panel, said: "A series of national scandals has, in recent years, seen the issue of child sexual abuse taken out of the shadows. This important and timely report paints a stark picture of how far there is to go if we are to reach and support the thousands of children who are abused within the family environment and who are currently coping alone with this appalling crime.
"Sexual abuse is happening in every community and affects all levels of society, destroying the childhoods of children from every background. By its nature it is hidden, going on undetected while untold damage is done. Increasingly, children are now bravely speaking out about the sickening things done to them, often within the family home.
"Tragically, many more victims remain silent and continue to endure a living nightmare. The psychological and emotional effects of sexual abuse are devastating, lasting a lifetime without the right support. Much more must be done to identify and offer help to children whose daily existence is scarred by abuse. The current dearth of services to support the recovery of victims, that can help children pick up the pieces of their shattered lives and move forward positively, needs to be urgently addressed."