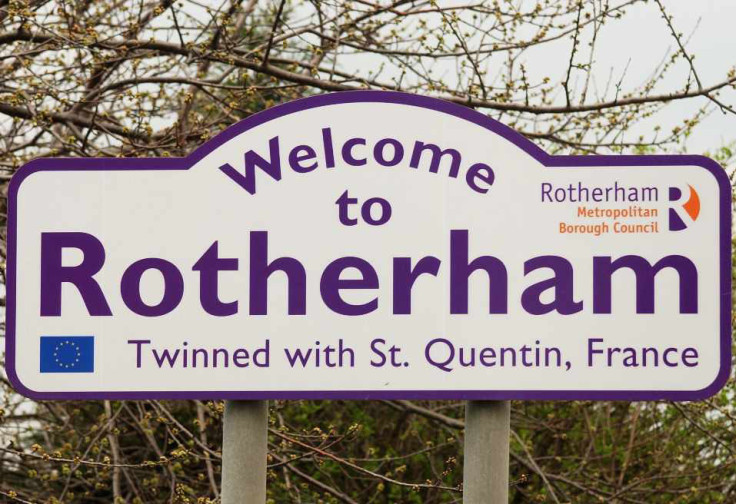 Rotherham Council are "in denial" over the scale of problems in the wake of the child abuse scandal and were are more concerned about protecting themselves than vulnerable children, according to a report.
Louise Casey, the government's lead on troubled families, concluded the council is "not fit for purpose" following an independent inquiry.
Casey said as well as displaying a "deep-rooted" culture of cover-ups and silencing whistleblowers, the council displayed a culture of "bullying, sexism, suppression and misplaced 'political correctness' have cemented its failures".
Casey was asked to inspect the council by communities secretary Eric Pickles following a damning report by Professor Alexis Jay which revealed how 1,400 girls were abused and trafficked – mainly by men of Pakistan origin – for 16 years.
The report concluded the council is "failing" and have been in frequent denial about the scale of the problem ever since the child sex scandal in the town was exposed. Casey said:
"Terrible things happened in Rotherham and on a significant scale. Children were sexually exploited by men who came largely from the Pakistani heritage community. Not enough was done to acknowledge this, to stop it happening, to protect children, to support victims and to apprehend perpetrators.

"They denied that there had been a problem, or if there had been, that it was as big as was said. If there was a problem they certainly were not told – it was someone else's job. They were no worse than anyone else. They had won awards. The media were out to get them."

"This inspection revealed past and present failures to accept, understand and combat the issue of child sexual exploitation (CSE), resulting in a lack of support for victims and insufficient action against known perpetrators.

"The council's culture is unhealthy: bullying, sexism, suppression and misplaced 'political correctness' have cemented its failures. The council is currently incapable of tackling its weaknesses, without a sustained intervention."
The report also sates the council had a tendency to "shoot the messenger" rather than learn from mistakes, and the council "goes to some length to cover up information and to silence whistleblowers".
One whistleblower is quoted in the report as saying: "We've all been made aware of the [whistleblowing] procedure, but no-one dares ever use it, because if they did, eventually it would come back to bite them in the backside and they would be bullied out of the organisation."
The report said that the council's "concern with its reputation" lead to cover ups as it made more attempts to stop information becoming public than it did helping children.
The report said the most high profile example of this was during a serious case review of a child who was murdered in the town in 2010, which was originally heavily redacted by the council to remove failures by their staff members.
A less censored version was only published after The Times newspaper brought forward a challenge against it.
Casey concluded:
"I want to be clear that the responsibility for the abuse that took place in Rotherham lies firmly with the vile perpetrators, many of whom have not yet faced justice for what they have done. I hope that this will shortly be rectified.

"But in its actions, the conclusion that I have reluctantly reached is that both today and in the past, Rotherham has at times taken more care of its reputation than it has of its most needy.

"Child abuse and exploitation happens all over the country, but Rotherham is different in that it was repeatedly told by its own youth service what was happening and it chose, not only to not act, but to close that service down. This is important because it points to how it has dealt with uncomfortable truths put before it.

"However, I propose that this report is one uncomfortable truth that will not be ignored, but that Rotherham Council will use it to embrace the change so sorely needed and ensure that from here it get its priorities right."