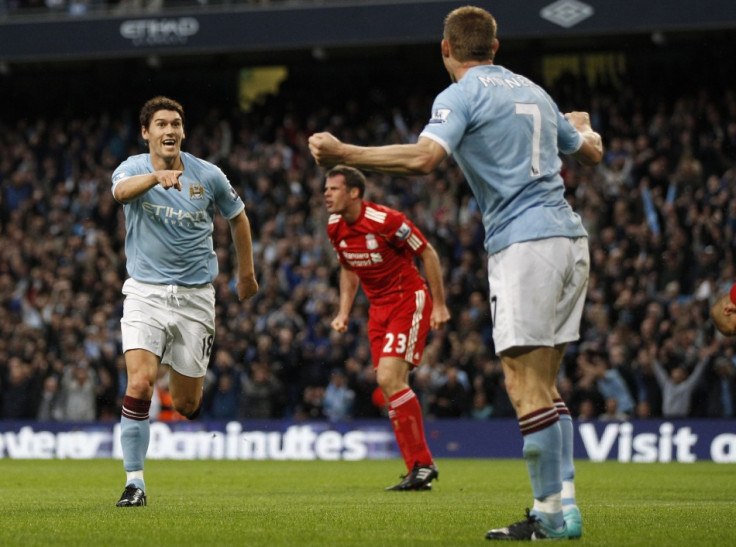 Although England manager Roy Hodgson got off to a positive start by registering a 1-0 win over Norway on Saturday, his celebrations were cut short due to the injury to Manchester City's Gareth Barry.
The 31 year old defensive midfielder, who came in as a half-time replacement for captain Steven Gerrard, was forced to leave the pitch after 73 minutes following a groin injury. If the injury turns out to be serious then Barry could miss the summer's European Championships in Ukraine and Poland. A scan, which is yet to be performed, will determine the extent of the injury.
"The situation with Gareth Barry worries me and if it's serious that will give me something to think about as we don't have much time left. I spoke to Gareth and he told me: 'I think I need a scan'. Something happened during the course of the game and now we need to see how it is," the Guardian quoted Hodgson as saying.
"I'm not prepared to say it is serious but it is certainly going to dominate our attention and we don't have a lot of time if the scan shows there is something more than minor [wrong]," the Daily Mail reported Hodgson as saying.
If Barry's injury is serious then Hodgson will have to find an alternate plan to shuffle his squad with very few days remaining for the tournament to begin. He may decide to promote Everton defender Phil Jagielka to fill in for Barry but this will create another problem because Liverpool defender Glen Johnson is also sidelined due to a toe problem. However, he does have the option of selecting Liverpool midfielder Jordan Henderson from the standby list.
Apart from Barry's injury concerns, the former West Bromwich Albion boss felt England did a fairly good job despite not dominating the game after Ashley Young's early goal.
"I am pleased with this result. I am not prepared to be critical of the team in any way but I am also aware it is a work in progress. After only three days with the team we have come here and given a more than reasonable performance at a place where we know it is very difficult to get a result," said the 64 year old boss, according to a report in BBC. Hodgson added he was particularly impressed with the performance of Liverpool striker Andy Carroll, who linked up well with Young.
"I thought Carroll played very well. It's a marvellous start because it's not often you get a result in Norway. We've started sowing a few seeds and by the time the Euros come around we should have done a bit more work. I thought we showed lot of discipline [but] I think we could have been more positive," he said, according to the Telegraph.