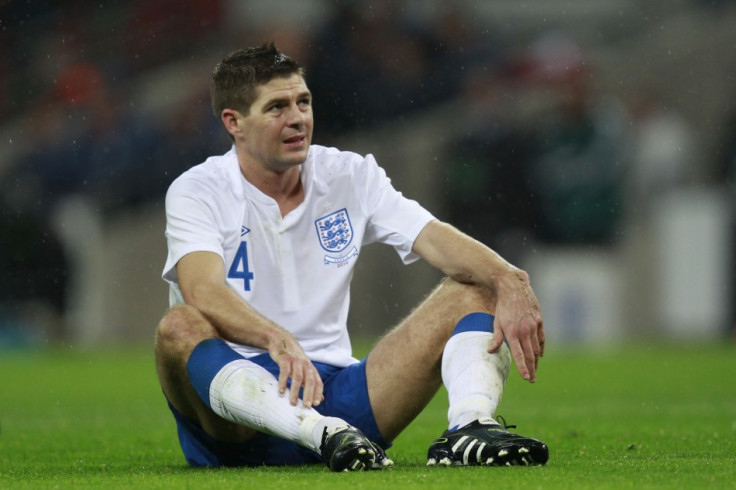 Liverpool midfielder Steven Gerrard has warned the English to strengthen their defending at set piece situations, ahead of the national team's final group stage game at the 2012 European Championships. The national team captain feels continued poor defending in such situations could result in the English being knocked out of the tournament at this early stage. England will play Ukraine on Tuesday evening, while Sweden play France in the group's other game.
The English were trailing Sweden 1-2 in their previous game. However, the game was turned on its head after goals from Arsenal's Theo Walcott and Manchester United's Danny Welbeck.
"There were mistakes in the game - I thought we were very sloppy at set pieces. People who know the game will tell you that you go out of competitions and lose big games if you concede goals at set pieces," Gerrard was quoted by Goal.com as saying, and adding, "That was the only disappointment of tonight - I think [in] general play we were better than Sweden. We played the better football and created a lot more than them."
"When you take the lead in international football, it's important that you stay solid and don't make mistakes. We made it really difficult tonight, but I'm pleased with the win," the Liverpool skipper was quoted as adding, by the FA's official Web site.
Gerrard also praised the performance of his club team mate Andy Carroll, who scored the opening goal of the game.
"If you give him the right service he'll get you goals: he's proved that in his career. It was a fantastic header," ESPN quoted Gerrard as saying.
Meanwhile, the 32 year old midfielder feels the return of Manchester United star striker Wayne Rooney will be beneficial to England for the rest of their time in the tournament. He further added that he hoped Rooney, who was suspended for two games following a red card during England's qualification for the tournament, would unleash all his inner frustration at missing the first two games, against Ukraine and for the rest of the tournament. Although, Hodgson's side requires only a point to make it to the final eight of the Euros, Gerrard is happy to have the 26 year old striker back.
"Having Wayne back is a massive bonus for us and increases the attacking options. I said before the tournament that the key thing was to try and get ourselves in a good position before Wayne comes back and we've got four points from two games," Gerrard was quoted as saying by Sky Sports.
"It's a massive boost for the players, supporters, you guys [the media], everyone connected with England, that our main player is going to be back. Wayne has been itching to get back. You know what he's like. He loves football, he's been kicking the ball around in the dressing room," he added.