Four people have been arrested after disorder broke out in Bedford following England's defeat by Italy in the Euro 2012 tournament.
About 150 England fans flocked to the Embankment pub after the game and targeted Italy fans, who traditionally visit the area to watch sporting events.
Vehicles along the street were damaged and one person was attacked but not seriously injured as violence broke out, police said.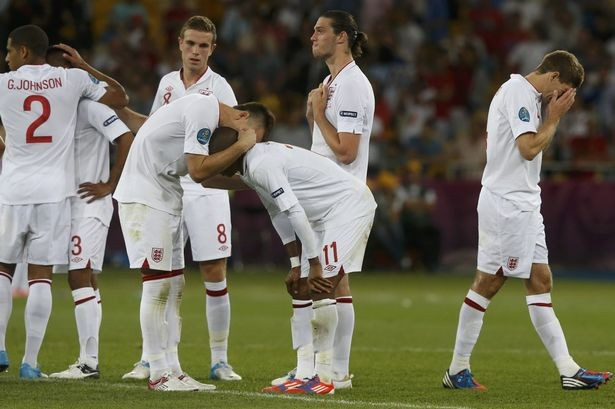 One fan was arrested for assault and three for criminal damage.
Officers were forced to close off Bedford High Street and the pub.
Some 1,200 England fans were believed to have watched the game in various pubs on High Street but a group broke away and targeted Italian fans.
Police said they prevented the 150-strong group from confronting a larger group of Italian fans who had gathered in Russell Park.
Supt Mark Turner said: "A well behaved build-up to the game was marred by approximately 15 minutes of sporadic disorder in Bedford High Street and the Embankment after the penalty shoot-out.
"A crowd spilt on to High Street, which was closed in the interests of public safety. A group of approximately 150 people broke away and ran towards the Embankment straight into gridlocked traffic as many Italian fans had formed a cavalcade of vehicles to celebrate. It was at this point some vehicles were attacked by the crowd.
"It is always a shame when the majority of well-behaved supporters are let down by the actions of a mindless minority and while order was quickly restored this was undoubtedly an extremely unpleasant situation for people trying to leave the area sensibly and particularly for those stuck in their cars."