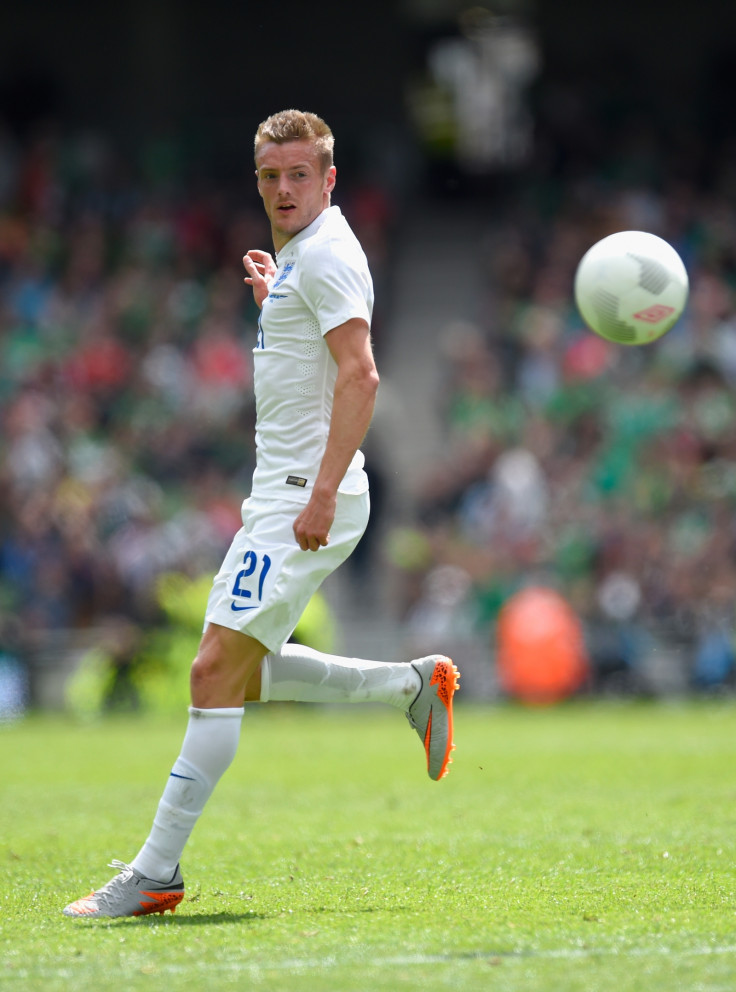 England and Leicester City footballer Jamie Vardy has been accused of racially abusing a man during an argument in a casino.
CCTV footage captured Vardy engaged in a heated argument with a man who he called a "Jap".
A witness told the Sun on Sunday: "He behaved like an absolute animal, it was appalling. The other guy was a man of East Asian appearance. He looked shocked by what happened.
"As an England international he should know that eyes are going to be on him when he goes out, but he acted just like a football thug. The club should investigate, I was outraged."
Vardy was allegedly in the casino in the early hours of 26 July, with team mates David Nugent and Ritchie De Laet, who witnesses said tried to calm Vardy down, and are not are not accused of any wrongdoing.
Vardy accused the man of attempting to look at his hand of cards while he was playing poker at 1.20am.
"Jap. Yo Jap. Walk on. Walk on... oi, walk on. Yeah you.... Jap. Walk on," Vardy allegedly said to the man. Vardy then became involved in an argument with another man.
Dr Ruth Taplin, director of the Centre for Japanese and East Asian Studies in London, told the Sun: "It is offensive for Japanese people to hear that word today and it always has been."
It is the second time Leicester City has been caught up in a racism storm, with James Pearson, Tom Hopper and Adam Smith sacked by the club after they were filmed racially abusing Thai women who were performing sex acts on them in a Bangkok hotel.