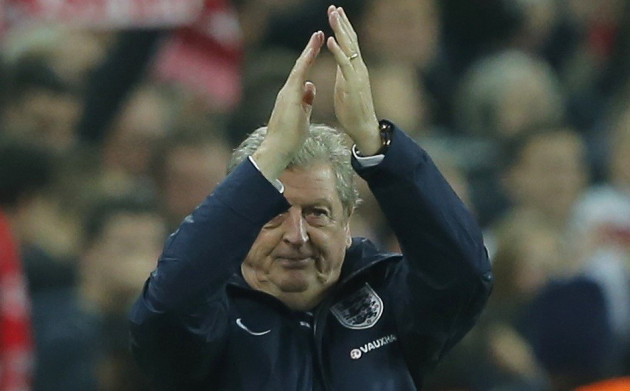 England manager Roy Hodgson admits his side have a chance at the 2014 World Cup after earning qualification following victory over Poland at Wembley.
Wayne Rooney and Steven Gerrard's goals helped England secure the win required to book a place in Brazil next summer, the country's 14th World Cup finals.
The Football Association chairman Greg Dyke has already downplayed England's chances next summer but Hodgson is optimistic an impression can be made.
"We've always got a chance," Hodgson said. "It you want to win the lottery you've got to buy a ticket. We've got our ticket so that in itself is useful."
England came into their final two qualifiers needing wins over Montenegro and Poland to guarantee passage to a fifth successive World Cup and have subsequently produced two impressive showings under great pressure.
Next summer will represent Hodgson's second World Cup as a boss, having taken Switzerland to the 1994 finals in the United States, an achievement widely regarded as his greatest in management.
But Hodgson says taking England to South America will now go down as his finest triumph.
"I think it will," Hodgson admitted. "I'm cautious because I don't want people in Switzerland to think I wasn't proud of that team.
"I'm English and you cant get away from the fact that it means a little bit more to you when you do it with your own national team.
"It means an awful lot," he added. "I was lucky to go to a World Cup with Switzerland and I was grateful for that but especially as we didn't have the wealth of players.
"I thought the America experience was a good one and I'm sure Brazil will be a good one. There will be a lot of pressure on us along the way but this team is growing in accepting pressure."