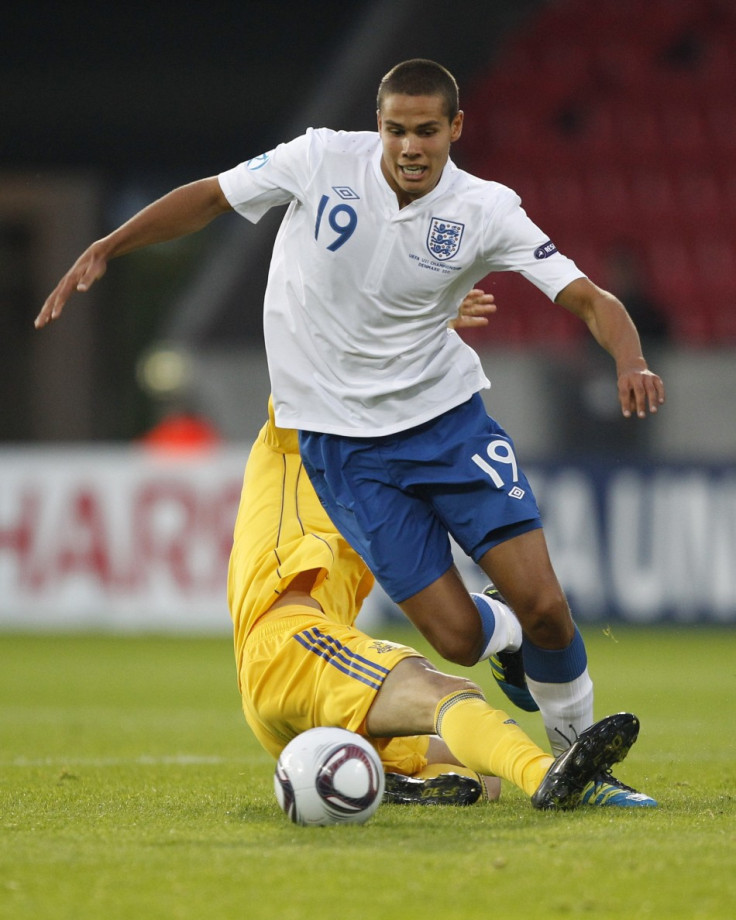 It felt a bit like after the lord mayor's show but try telling that to Everton's Jack Rodwell and Tottenham Hotspur's Kyle Walker, who made their first starts for England. Fulham's Bobby Zamora was auditioning for further opportunities ahead of next summer's European Championships and admitted as much on the eve of the game, while Chelsea's John Terry returned to the international fray following some well publicised and obviously unwelcome headlines. Following their surprise victory over Spain, Tuesday night's friendly gave others the opportunity to stake a claim for the future and Liverpool's Stewart Downing certaingly did that...
Joe Hart (Manchester City): Why oh why the debacle of Bloemfontein? Fabio Capello inexplicably juggled his goalkeepers during England's hugely underwhelming showing at the 2010 World Cup, yet the one man that has looked every inch his country's number one was sat on the periphery. Hart is an increasingly assured presence for the national side and whilst some of his predecessors have looked burdened by the expectation and fearful of making a mistake, the Manchester City star looks as if he thrives on it. Rarely tested but when he was, he dealt with everything with minimal fuss. 6.5
Kyle Walker (Tottenham Hotspur): Lightning fast and very willing to support the equally rapid Theo Walcott, the Tottenham youngster will have to work on his defending and in particular his positional sense in order to make a real impression on a position that is unquestionably up for grabs. He has the pace to make amends but needs to know when to commit and when to stand off which will come with experience. Plenty of promise though. 7

Gary Cahill (Bolton Wanderers): Was rarely troubled by an underwhelming Swedish side and made one good block late on, but given Joleon Lescott and Phil Jagielka's excellent performances against Spain, he may look back on the recent international fortnight with a tinge of regret. Through no fault of his own and to England's credit, Fabio Capello has plenty of options to consider at centre-half. 6.5
John Terry (Chelsea): A relatively quiet evening for the Chelsea defender following Fabio Capello's decision to reinstate his captain, and the 30-year-old will probably be extremely grateful for that given the media storm he once again finds himself in. Made some timely interceptions but did little of note, good or bad, during one of defender's quieter games. 6
Leighton Baines (Everton): A hugely reliable understudy to Ashley Cole, he got forward well to supplement Stewart Downing and defended with diligence. Has a marvellous left-foot that was best illustrated by one lovely pass down the line to the extremely lively aforementioned Liverpool winger. 6.5
Jack Rodwell (Everton): Extremely measured throughout, although he should have scored just prior to half-time when he failed to convert Downing's lovely lofted cross, but he looks confident in an England shirt and was hungry for the ball at all times. Took up some intelligent positions just off Bobby Zamora and the Everton midfielder illustrated his lovely poise, balance and two-footedness. Perhaps a little unfortunate to be withdrawn just before the hour mark given his increasing influence on the game. 7.5
Phil Jones (Manchester United): He failed to finish his wonderfully powerful and energetic run in the first half but despite not being a midfielder by trade, everything the Manchester United defender does has an assurance about it that belies his 19 years. Tidy in possession and kept the ball moving, albeit prominently laterally, Jones looks tailor made for international football. 7
Gareth Barry (Manchester City): Like Scott Parker, there is something infinitely likeable about the Manchester City midfielder, who goes about his business with minimal fuss and plenty of humility. Unlike the Tottenham Hotspur talisman, Barry faces a real fight to win back his starting berth in the national side. Less mobile than Parker, Barry as ever, was solid if unspectacular but his discipline and responsibility when out of possession makes him a valuable player for Capello. 6.5
Theo Walcott (Arsenal): Very positive early on, Walcott was eager to test his opposing fullback in the initial stages. Surely one half of the quickest right-hand side England have ever selected, Walcott worked well with Walker and was responsible when called upon to defend. 6.5
Stewart Downing (Liverpool): Lovely cross for the first goal and Rodwell should have converted the Liverpool winger's wonderfully dinked cross on the stroke of half-time. His delivery during the game was spot on and he was a vibrant attacking threat throughout. One interception on the halfway line nearly led to what would have been a well earned goal, but he was superb and lively all evening. 7.5 Man of the Match.
Bobby Zamora (Fulham): First start at the age of 30, he worked hard and engineered a decent opening in the first half following a neatly taken one-two with Walcott but he could only find the side netting. Some nice knock downs and he retains the ball well by using his considerable frame to bring others into play. 6.5
Substitutes:
Scott Carson (Bursaspor) on for Joe Hart (45 minutes): Dealt with a few crosses with aplomb particularly one from Sebastian Larsson that threatened to dip under his far post. He was otherwise one of the very few spectators at Wembley. 6
James Milner (Manchester City) on for Jack Rodwell (58 minutes): Industrious and energetic, he put in a few good crosses, one that Bent perhaps should have converted, but did not have enough time to impose himself on the game. A good week for the Manchester City midfielder nonetheless. 6
Daniel Sturridge (Chelsea) on for Theo Walcott (58 minutes): Failed to really impose himself on proceedings but will be hoping for further opportunities to impress as long as he can maintain his excellent club form. 6
Darren Bent (Aston Villa) on for Bobby Zamora (69 minutes): Nearly met Milner's beautiful cross but that apart was anonymous. 5