South Africa marched to victory in their first test against England at the Kia Oval, with the side getting all out for 240 to gift the Proteas a win by an innings and 12 runs.
England needed a hero today after South Africa had theirs in the form of Hashim Amla, who scored the highest in his country's history with 311 not out. But as Strauss went out for 27, and and Cook, Trott and Pieterson scored 26 runs between them, the side were quickly made aware of the fact that this would be a total that couldn't be chased down today.
It brought a thrilling end to a test where England looked in the driving seat on day one, with the side posting 267 for 3, but as South Africa got their groove back, they became unstoppable, with Jacque Kallis scoring 182 not out alongside Amla.
Amla received the man of the match award, and couldn't be more delighted with his side's victory.
"I just enjoyed my game and fortunately things fell into place for me," he said. "Batting is all about hanging in there and making as many runs as you can and fortunately this time it went my way."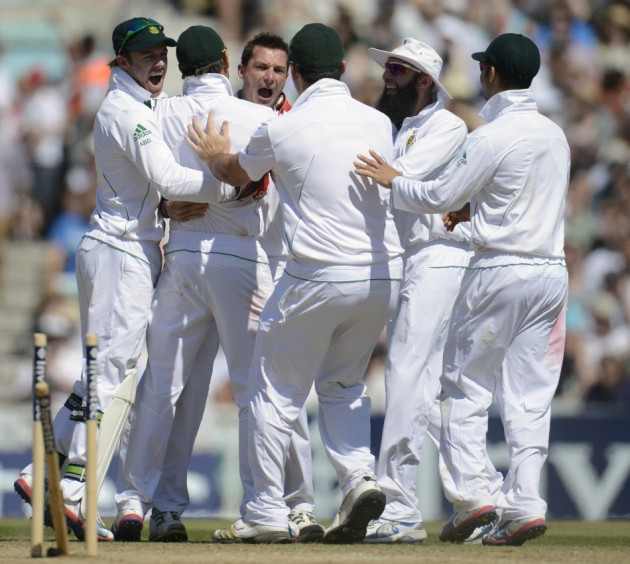 Graeme Smith added: "You put it into context by saying how much it means to everyone in that dressing room. It puts your team up at the top echelons of the sport. A lot of batsmen grow when they get older. He's shone through for the last couple of seasons."
It was England's first test defeat on home soil since they lost to Paistan in August 2010 at the same ground, and the first time they have lost by an innings since the 2009-2010 season.
While England began the day with some hope that they might forge a comeback, Bell could only manage to score 55 before going out to a catch from Kallis, Broad went out for a duck, and Swann and Anderson were only able to hold on for 11 runs before Anderson was caught lbw by Tahir at the end.
England will now look to recover in time for the second test against South Africa, beginning on the 10th of August and to be played in Derby.