English Defence League Still Haunts Tommy Robinson with Fresh Court Date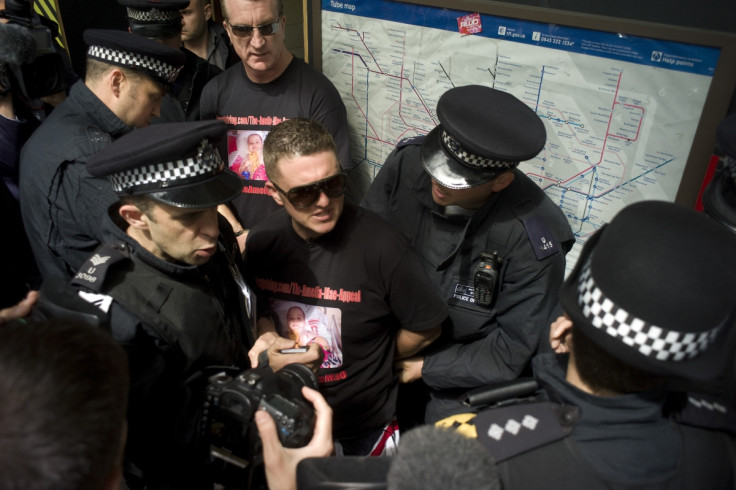 Tommy Robinson may have quit the English Defence League but he continues to be dogged by his activities as leader of the anti-Islam group.
Robinson, 31, was back in the dock this week to face charges relating to an EDL event which went ahead in response to the killing of solider Lee Rigby, last year.
Robinson was arrested on 8 September 2013 in Aldgate for attempting to march past the East London Mosque, dressed in a huge pair of Union Jack shorts and sunglasses.
This week at Westminster Magistrates Court, Lennon was charged with public order offences. He allegedly broke the terms of a police order by talking for more than his allotted 30 minutes. Magistrates also accused him of inciting another speaker to do the same.
He was released on unconditional bail to appear again at the court on 19 March 19 for the trial.
Robinson sensationally quit the EDL last year, claiming far-right extremists had taken over the group. He and Carroll immediately joined anti-extremism think-tank The Quilliam Foundation, which was founded by former fundamentalist muslims.
© Copyright IBTimes 2023. All rights reserved.