England and New Zealand square off on Friday for the start of the second Test in the Kiwis' short summer tour. To be played at Headingley, the 2nd Investec represents, or should represent, an all-or-nothing charge by Brendon McCullum's men.
New Zealand suffered a humiliating 170-run defeat in the first Test, at Lord's last week, culminating in 68 all out in the second innings. England rode on a reasonable performance from top-order batsmen (Joe Root and Jonathan Trott were particularly impressive in the second innings) but ultimately relied on a sensational spell by Stuart Broad to clinch the win.
The seamer recorded a career best 7/44 in the second innings and finished with match figures of 8/128. He was ably supported by James Anderson (5/47 and 2/23) and Steven Finn (4/63), as England's bowlers ruled in London.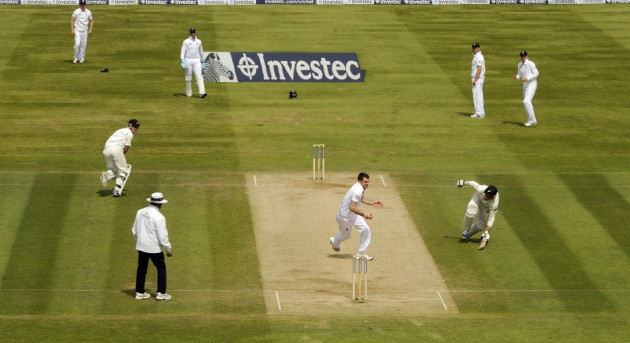 Where to Watch Second Test Live
Play starts at 11am BST everyday. Daily coverage is on Sky Sports 1, with radio coverage on BBC Radio 5 live sports extra and BBC Radio 4 LW. Ball-by-ball internet coverage is on ESPN Cricinfo.
Preview
England captain Alastair Cook says he expects New Zealand to respond strongly after a poor performance at Lord's. The 28-year-old warned his team mates not to read too much into the margin of victory in the first match.
"If you look at it without the emotive side of last week's game, it was nip and tuck for three days. We had to work very hard in those three days to get ourselves in a position to win the game," he told BBC Sport, adding, "We piled through that door pretty hard in the end - but we know how hard and tough this New Zealand side are."
Cook will be quietly confident though. The pitch at Headingley is generally friendly to swing bowlers, meaning that if Anderson, Broad and Finn can retain the form they showed in the first Test, the Kiwi batsmen are likely to be in trouble again.
That said, McCullum's bowlers gave the England batsmen quite a bit to think about as well. The first day at Lord's, in particular, was indicative of that. Neil Wagner and Trent Boult picked up 5/118 between them in the first innings but the star, like Broad, was Tim Southee.
The 24-year-old finished with match figures of 10/108 from 47.2 overs and was one of three bright spots for the visitors; the other two being Kane Williamson and Ross Taylor's half-centuries in the first innings.
If the Kiwi batsmen can maintain focus and play a more guarded game and with Southee in this kind of form, Cook is right to be worried.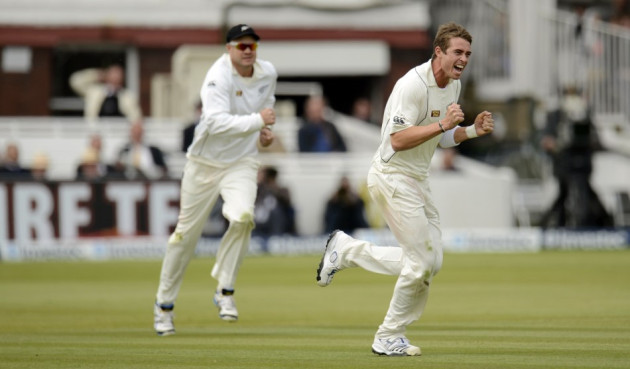 Vettori and Headingley
There are two other points that bear discussion.
The first is Daniel Vettori's absence. The veteran spinner has 360 Test wickets at an average of 34.42 and is a key member of New Zealand's squad. He is unavailable with injury problems and that is a bit of a blow. McCullum does have Bruce Martin and Williamson can turn them a bit too but neither is even remotely in Vettori's class. Will the lack of a Plan B affect New Zealand?
Probably, particularly since Cook has Graeme Swann. Swann had barely a few overs in Lord's but generated quite a bit of turn in his eight overs and troubled Williamson on a few occasions. He could prove the difference in this match.
The second point is, as Cook pointed out, the Headingley pitch has been uncharacteristically friendly to batsmen this year. Yorkshire crossed 500+ in each of their last two innings, prompting the England captain to say: "Over the last couple of years there have been some high-scoring games here. If it's sunny, it can be a nice pitch to bat on and we will have to work hard in every session."
Weather
There is some rain expected on the first day but fortunately nothing very heavy or prolonged. The skies are expected to clear as the weekend progresses. Expect the team winning the toss to maybe have a bowl first. If there are indeed cloudy skies and a spot of rain to come, the movement and bounce may aid the bowlers and sunny skies later in the match should make it easier to bat on.
Probable Teams
England: Alastair Cook, Nick Compton, Jonathan Trott, Ian Bell, Joe Root, Jonny Bairstow, Matt Prior, Stuart Broad, Graeme Swann, James Anderson, Steven Finn
New Zealand: Peter Fulton, Hamish Rutherford, Kane Williamson, Ross Taylor, Dean Brownlie, Martin Guptill, Brendon McCullum, Tim Southee, Doug Bracewell, Neil Wagner, Trent Boult