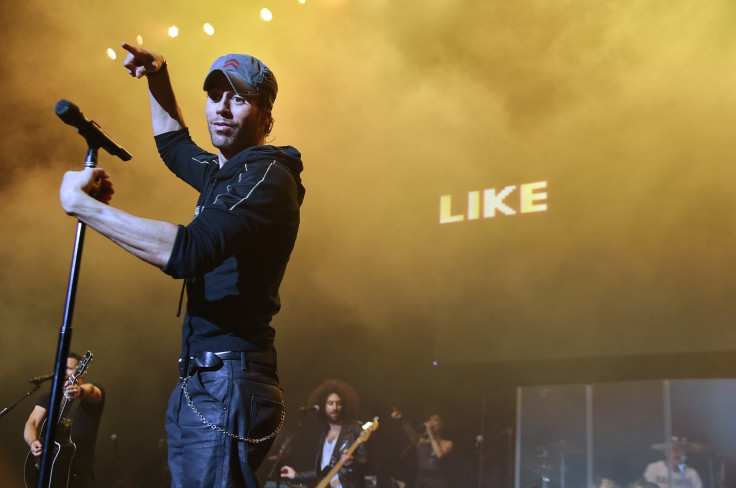 Spanish singer Enrique Iglesias has said that he still has no sensation on one of his fingers a year after he was involved in a drone accident at a concert in Tijuana, Mexico. "To be honest with you, with all of the adrenaline I didn't feel it much. I was really surprised with the amount of blood I was losing," he said in a recent interview with Univision's Primer Impacto.
According to E! Online, he explained how he got carried away by fans' passion and continued with his performance which he said was sheer "stupidity". The 41-year-old stated: "Every time I would move my hand, you could just see blood everywhere. And at that moment I didn't realize how bad it was because I couldn't feel pain. I felt pain after the surgery. Really, what I did was a huge stupidity."
Even as the Bailando hitmaker went through a lengthy reconstruction surgery to get his finger back in shape, he is yet to completely recover. "Honestly, I still can't feel anything on this finger. I still can't feel anything from the nail and below that," he said.
While the pop star's hand was profusely bleeding after his finger was almost cut-off when he tried to grab a drone flying on stage, Iglesias continued with the show and it was only after 30 minutes that he was rushed to hospital.
In June this year, Iglesias was performing in Baku, Azerbaijan as part of his Sex And Love tour, when a young die-hard fan made her way on the stage to embrace him. And instead of asking his security personnel to get her off-stage, the singer simply hugged her back.