Enrique Iglesias: drone accident leaves singer in hospital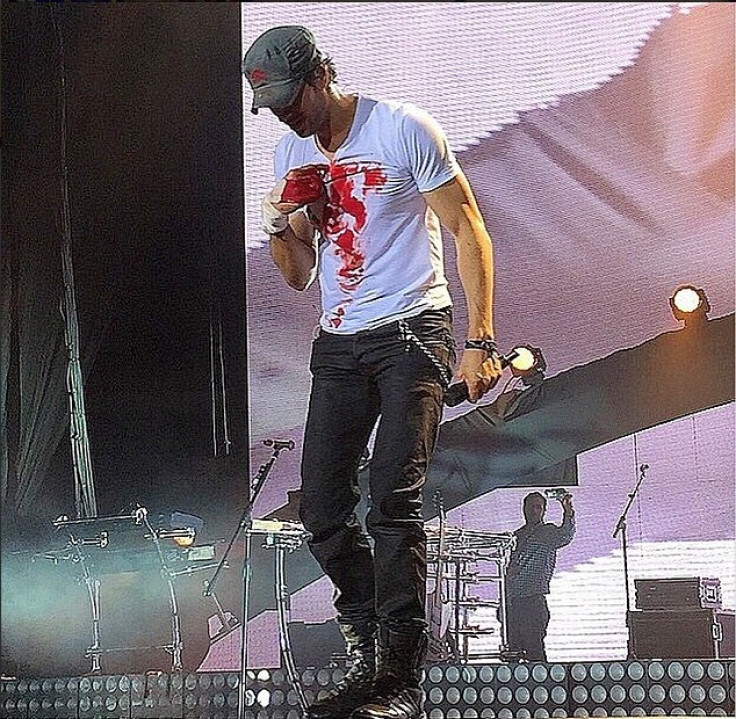 Latin pop superstar Enrique Iglesias is receiving treatment at a Los Angeles hospital after an accident involving a drone left his hand bleeding profusely.
The "Hero" singer was performing to a packed crowd in Tijuana, Mexico, on 30 May as part of his Sex And Love Tour, when he tried to grab hold of a drone used to capture shots of the crowd.
Some of the 40-year-old star's fingers were sliced by the rotor blades as he reached for the drone during his performance of "Escape", 50 minutes into the show.
Despite being advised to end the show, Iglesias refused to disappoint the 12,000-strong crowd and soldiered on for a further 30 minutes. His representative said he was "semi-treated" at the side of the stage after the accident.
"During the show a drone is used to get crowd shots and some nights Enrique grabs the drone to give the audience a point-of-view shot. Something went wrong and he had an accident," the statement read.
"He decided to go on and continued playing for 30 minutes while the bleeding continued. He was rushed to the airport where an ambulance met him there. He was then put on a plane to LA to see a specialist."
Concertgoers at Plaza Monumental de Tijuana posted photos on social media of the singer wearing a white t-shirt with a heart painted on using his own blood.
Fans reacted by posting heartfelt collages of their idol in the gruesome aftermath, and also sent get well soon messages.
"He has a heart either bigger than the one he drew on his shirt @enrique305 Thanks for all hope you get well soon!" one supporter said.
The next show has been rescheduled for July in Mexico City.
© Copyright IBTimes 2023. All rights reserved.