Equatorial Guinea: President Nguema, Africa's longest-serving leader, re-elected with 94% landslide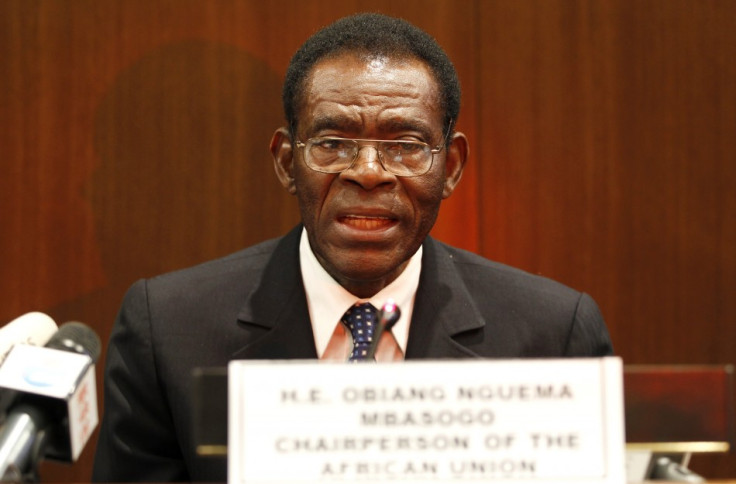 The President of Equatorial Guinea, Teodoro Obiang Nguema, has been re-elected with 94% of the votes, according to official results. Mbasogo, 73, is Africa's longest-serving leader and has been ruling the oil-rich nation since he overthrew his uncle in a 1979 coup d'etat.
Six other candidates took part in the election held on 24 April, with the opposition alleging hundreds of their followers were barred from voting. Nguema's closest challenger, Avelino Mocache Benga, won 1.5% of the votes, according to a statement by the Equatorial Guinea's Office of Information and Press
"A period for possible allegations opens now, and on Monday 2nd May, at 15:00, the Constitutional Tribunal will proceed with the validation of the results and the proclamation of the elected candidate," the statement continued.
Since taking the mantle of power, Mbasogo has won all the presidential elections, sometimes as the sole candidate. On at least two occasions, in 2002 and 2009, he won more than 97% of the votes. In 2011, he was appointed as chairperson of the African Union , a position he held for one year.
Although he tried to soften some of his uncle's harsh policies, Mbasogo has been described as one of Africa's worst dictators. His leadership is considered by observers as corrupt and repressive while disappearances, torture and extra-judicial executions are widespread. According to Human Rights Watch, corruption and repression is rampant in the country, where majority of citizens live in poverty.
Mbasogo , along with other government officials including his son and Guinea's vice-president Teodoro Nguema Obiang Mangue, have been accused of mismanaging funds and pillaging state coffers to buy houses and cars in France. Earlier in January, Mbasogo's government informed France it wished to enter arbitration to settle the case, which has become know as "Ill Gotten Gains".
© Copyright IBTimes 2023. All rights reserved.