Three suspects to face charges over death of Delaware teen beaten up in school bathroom
Police in Wilmington, Delaware are expected to file charges against three high school girls after a 16-year-old was reportedly jumped in a school bathroom and beaten up, dying a short time later in a horrific event captured on video. Amy Inita Joyner-Francis was taken to the nearby A.I. DuPont Children's Hospital in a critical condition where she died a short time later.
Wilmington Police Department have now confirmed that no weapon was used in the incident, which took place at Howard High School of Technology at 8.15 am on Thursday 21 April. They believe the incident may have been filmed by more than one person, and are studying a video taken from a cellphone which may have vital evidence about the attack.
One witness, Kaya Wilson, said Amy had been fighting with one girl over a boy when others became involved. "She was fighting a girl, and then that's when all these other girls started banking her -like jumping her - and she hit her head on the sink," said Wilson.
Friends of Amy said she never got into fights and often acted as a peace-maker in disputes at the school, which is near the centre of Wilmington. Nik Stryminski told Delaware News Journal: "It's not even like she went in there to fight. She went in [the bathroom] to talk things out."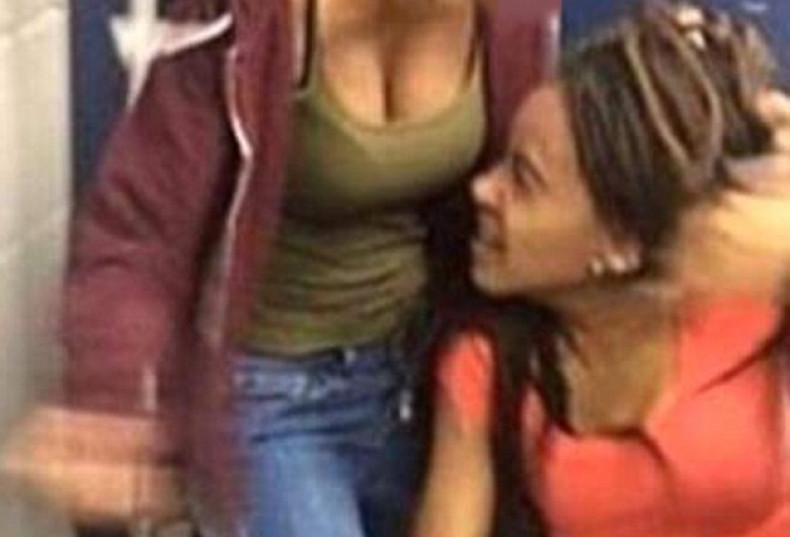 Wilmington's Mayor Dennis Williams told CBS that if the suspects were found guilty they could face years behind bars. The retired police officer said: "If the physical evidence shows that they are the perpetrators and a person loses their life, absolutely."
In a statement, the head of the school, Stanley Spoor, said: "The past two days have been especially difficult for our entire Howard community, and we have taken that time to focus mainly on caring for our students. We ask that you continue to keep Amy's family in your thoughts and prayers. This will be a difficult week for all."
The three students involved in the fight have been suspended as school officials while counsellors remain on site at the school.