Eric Garner chokehold death: Protests across US after police officer Daniel Pantaleo is cleared
Protests were held in New York City, Washington DC, St Louis, Philadelphia and Oakland after a grand jury decided not to bring charges against a white police officer in the chokehold death of an unarmed black man.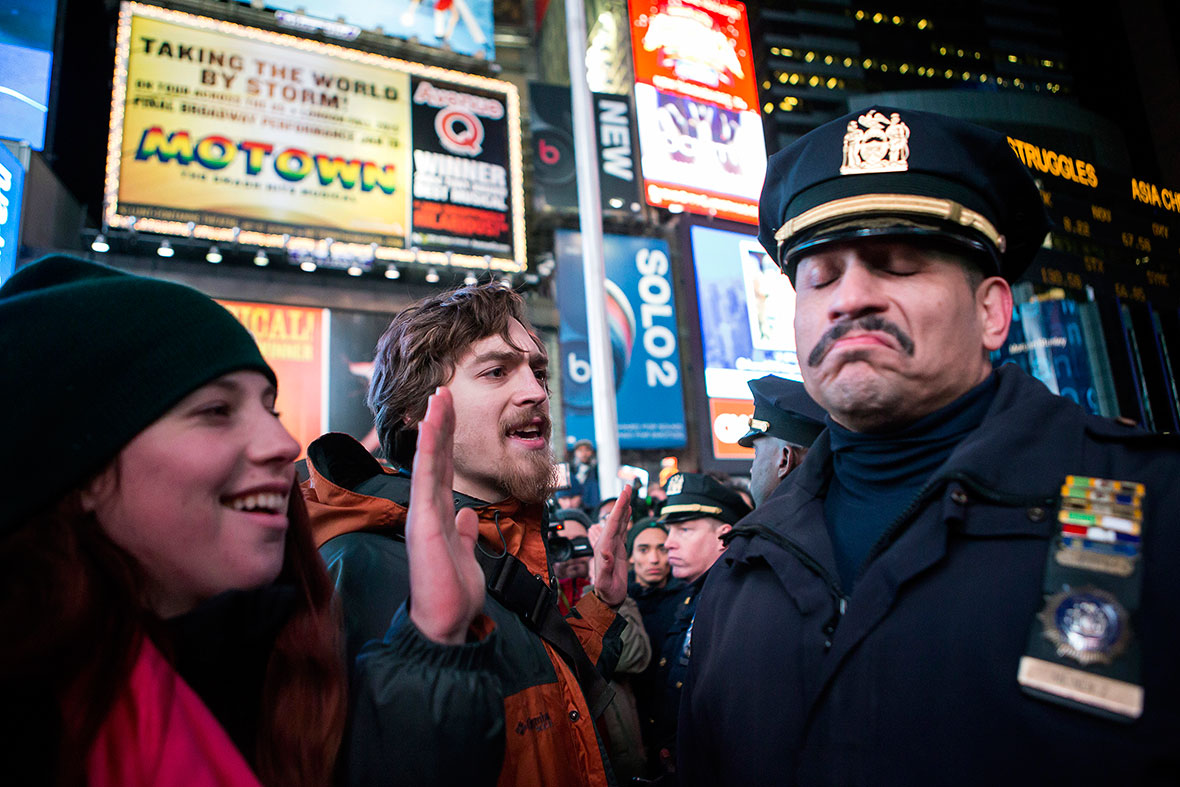 Eric Garner, a 43-year-old father of six, had been accused of illegally selling cigarettes outside a Staten Island beauty salon when officer Daniel Pantaleo put him in a chokehold from behind and tackled him with the help of other officers.
The grand jury did indict one person involved in the Eric Garner killing – the man who filmed it. Ramsey Orta was arrested on weapons charges by narcotics police who alleged that they saw Orta put a handgun in the waistband of a companion outside a hotel.
Orta, who told police at the time of his arrest "you're just mad because I filmed your boy", believes the charges were falsely raised because he shot the viral video.
The video widely viewed on the internet showed Garner telling a group of police officers to leave him alone as they tried to arrest him. Pantaleo responded by wrapping his arm around Garner's neck in what appeared to be a chokehold, which is banned under NYPD policy.
The heavyset Garner, who had asthma, was heard repeatedly gasping, "I can't breathe!"
Police union officials and Pantaleo's lawyer argued that the officer used a legal move taught by the police department because Garner was resisting arrest. They said the main reason he died was his poor health, including asthma and obesity.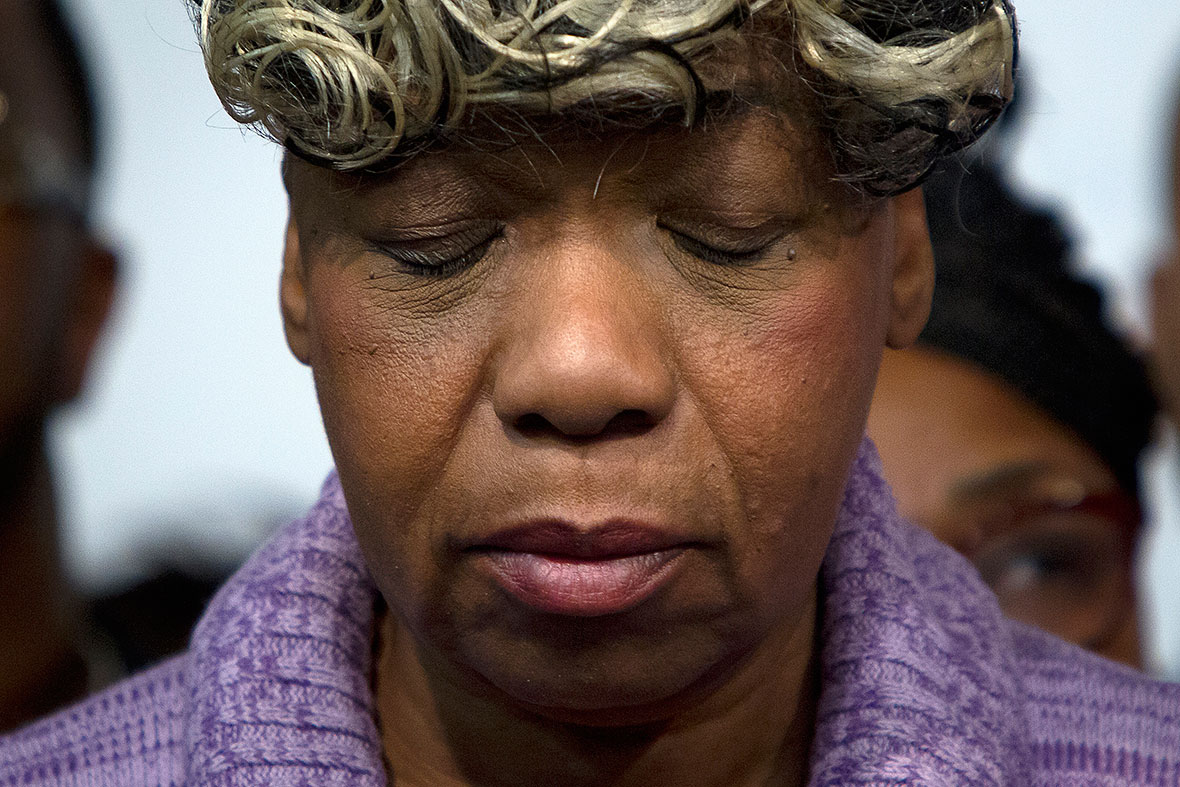 Garner's stepfather, Benjamin Carr, urged calm but said the ruling made no sense. "It's just a licence to kill a black man," he said, calling the justice system "not worth a damn."
Jonathan Moore, a lawyer for Garner's family, said: "I am actually astonished based on the evidence of the videotape, and the medical examiner, that this grand jury at this time wouldn't indict for anything."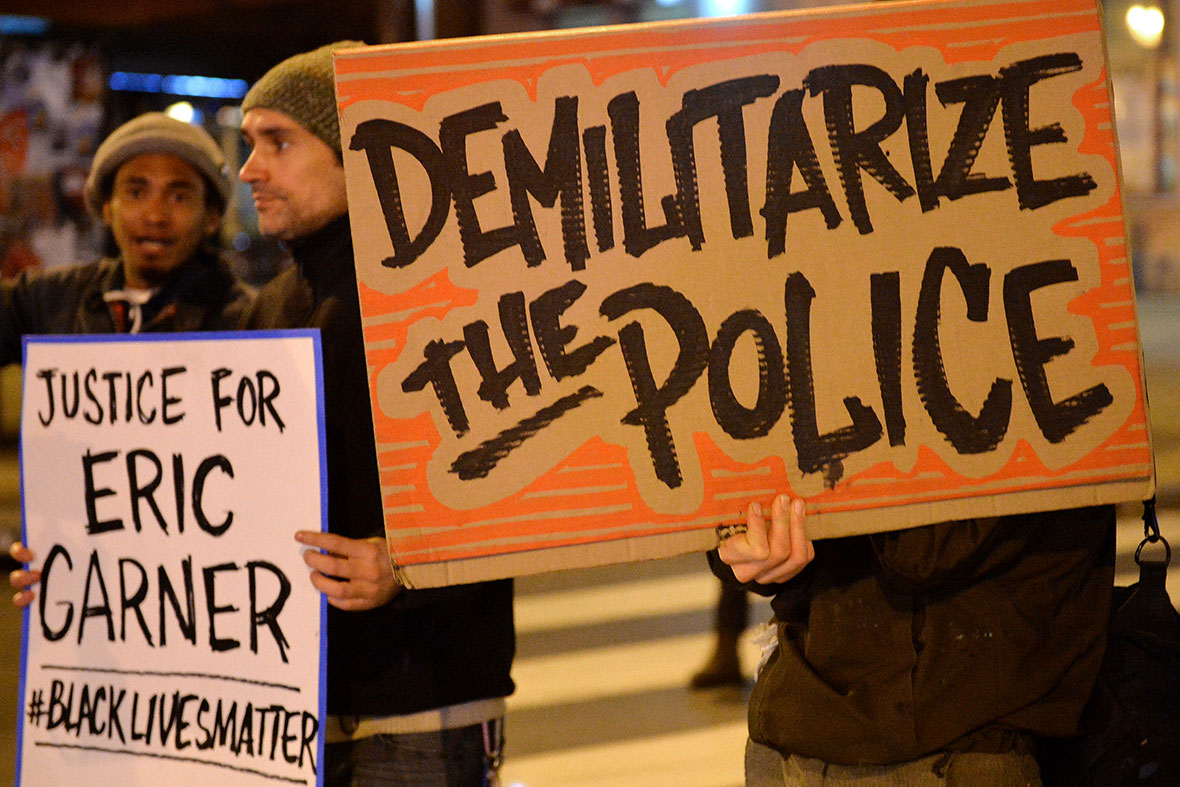 It was the second grand jury in just over a week to decline to prosecute a white policeman in the death of an unarmed black man. The decision by a panel in the shooting death of black teenager Michael Brown in Ferguson, Missouri, sparked a spasm of violence, with businesses burned and looted in the St Louis suburb.