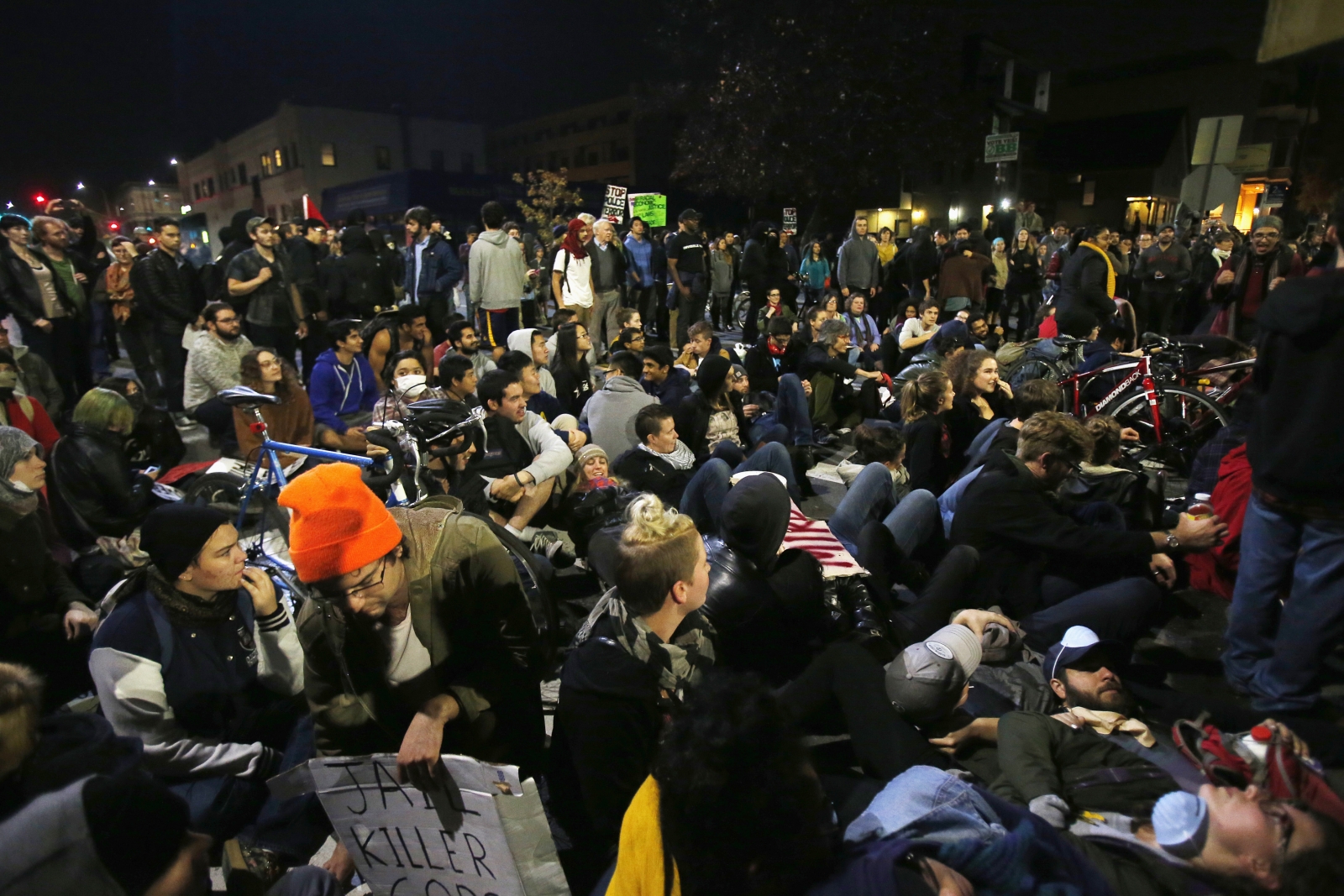 Police in northern California fired tear gas to disperse hundreds of protesters that smashed windows and briefly blocked a highway, as part of nationwide demonstrations over the police's perceived excessive use of force against African-Americans.
About 700 people took to the streets in Berkeley, near San Francisco, protesting against police killings of unarmed black men in Missouri and New York.
Police said demonstrators hurled rocks and "explosives", as they moved to clear two highway overpasses that had been swarmed during protests.
The California Highway Patrol's Golden Gate division tweeted:
Police said two of their vehicles were also vandalised and at least one arrest made.
The incidents were in contrast with the mostly peaceful demonstrations staged in the rest of the country.
In Philadelphia about 200 people blocked traffic with their bodies in a silent "die in" protest.
Demonstrations were also staged in numerous other cities, including Seattle, Chicago, Miami and New York.
They came after two grand juries separately decided not to indict two white police officers over the deaths of unarmed black men.
New York Police Department (NYPD) officer Daniel Pantaleo was not charged for using a banned chokehold to subdue Eric Garner, 43, a suspected untaxed cigarettes seller, who subsequently suffered a heart attack and died.
Earlier in November, a Missouri grand jury decided not to indict police officer Darren Wilson for the fatal shooting of unarmed black teenager, Michael Brown, in Ferguson.