Tottenham Hotspur boss Mauricio Pochettino believes in-form winger Erik Lamela is finally adapting to Premier League football after a string of impressive performances in recent weeks. The Argentina international has scored three goals in his last four appearances for Spurs, including in the 1-1 Europa League draw at Monaco on 1 October.
The 23-year-old, who arrived at White Hart Lane with much fanfare from Serie A side Roma in 2013, was close to leaving the club in the summer after two underwhelming seasons, with a loan move to Marseille failing to materialise on transfer deadline day.
"I am happy for us and the team too. When the player plays well and improves their performance, it is good for the team," Pochettino was quoted as saying by ESPN.
"This is important - to always believe in them and give them confidence. You wait always for players to show more, more, more and more. This is the same for all players. You expect always the best for young players and for Erik it is good to score again to help his confidence."
'Real quality'
Lamela's impressive form has seen him win a recall to the Argentina squad, and Pochettino believes his compatriot is finally beginning to showcase his true talent in England.
"You know he has the potential, but the last two seasons were difficult for him," he said. "It is good for him and good for us that he is starting to show his real talent and his real quality.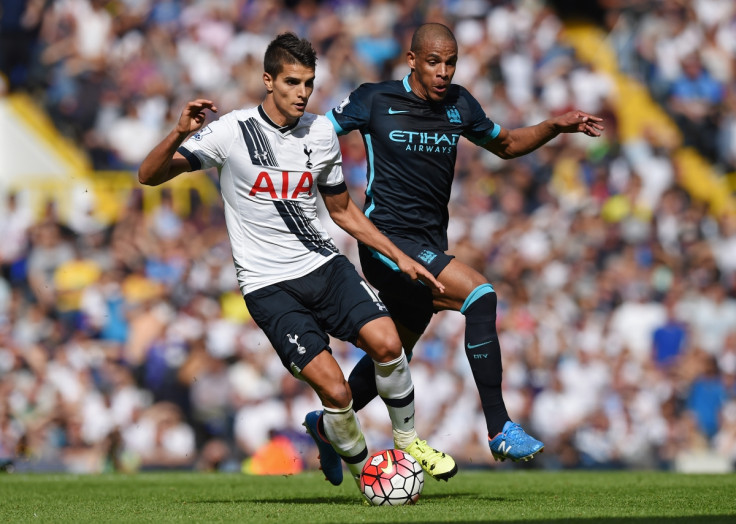 "Always you need time and in football sometimes it is difficult to find the time to give the player, because always we expect quick and positive results from the player. We know this season is very important for him because it is true - after two seasons he needs to show his real quality. Right now in his mind he is ready to deliver and I think that we can only help him to give an opportunity to show."
Sixth-placed Tottenham return to Premier League action with a trip to Swansea City on 4 October.