Voters in Estonia – where a quarter of the population are ethnic Russian - go to the polls on 1 March amid rising fears over the stability of the Baltic region.
Estonia's Centre Party, which favours strong links with Russia, is expected to win a large number of votes but the other main parties are expected to collect enough votes to form a coalition like the one currently headed by Europe's youngest prime minister Taavi Roivas.
Roivas, 35, has spoken of his fears for the region amid growing concern over Russia's alleged belligerency in Ukraine and, closer to home, the snatching of an Estonian intelligence officer at gunpoint before he was taken to Russia.
Along with Latvia and Lithuania, Estonia is one of the Baltic states formerly part of the USSR but now part of the EU and Nato. An attack by Russia would make a military response by Nato almost inevitable, and there is some concern Russia may "cut off" the states by establishing a corridor to the Russian enclave of Kaliningrad Oblast or by cutting off energy supplies.
Pro-Russia Centre Party leader Edgar Savisaar has said the other parties, including the centre-right Reform party led by Roivas, are scaremongering about Russian intentions to frighten the populace into voting for them.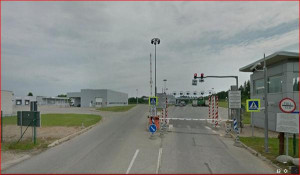 Savisaar says his party is proving popular not because of its views about Russia, but because of its ideas for the economy, which include tripling the minimum wage and the provision of free public transport.
"We talk a lot about the economy and how to improve it," Savisaar told the Financial Times.
"As for foreign policy, we don't think that Estonian foreign policy would change if we took power: not over the EU or Nato position. They will be the same."
Savisaar has dismissed Roivas as being just a boy when Estonia gained its independence from Russia, but Roivas in turn says the Centre Party is too close to Moscow.
"Their friendship; their alliance with the Kremlin is still somewhat worrying," Roivas told the Financial Times. "They have a totally different approach in how they see national security and the conflict in Ukraine."
On Ukraine, Savisaar has reportedly been reluctant to condemn Russia's involvement. However he did say that "logically, we don't like if one country attacks another with guns".