Michael Fallon warns of Russia threat to Baltics: 'Vladimir Putin is testing Nato'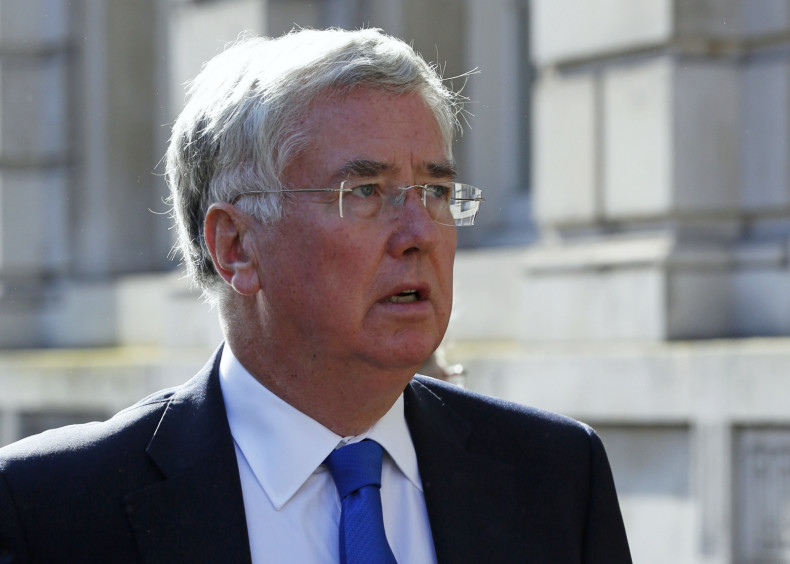 Defence secretary Michael Fallon said Russian President Vladmir Putin was as much as a threat to Europe as Islamic State (Isis) and Nato "needed to be ready for any kind of aggression".
The minister warned Putin could deploy similar campaign tactics to destabilise the Baltic states of Lativa, Lithuania or Estonia as those which led to the annexation of Crimea last year, when armed men roused Russian-speaking minorities to fight for their country to be part of the Novorossiya (New Russia).
"It is a very real and present danger," he told The Times and Daily Telegraph.
"I am worried about Putin. I'm worried about his pressure on the Baltics, the way he is testing Nato."
His remarks came as RAF jets were scrambled to see off two Russian Bear bombers along the Cornwall coast last night (18 February).
Earlier this month two Tupolev Tu-95s were also spotted near the coastal town of Bournemouth.
When asked if Britain and other member states were ready for war, Fallon said: "Nato has to be ready for any kind of aggression from Russia whatever form it takes. Nato is getting ready."
He confirmed Nato's plans to double the size of emergency troops to 30,000 and create a "super high readiness" force of 5,000 troops to be deployed within 48 hours.
Fallon told reporters it was not a new Cold War because it was already "pretty warm".
"You have tanks and armour rolling across the Ukrainian border and you have an Estonian border guard being captured and not yet still returned.
"When you have jets being flown up the English Channel, when you have submarines in the North Sea, it looks to me like it's warming up."
Russian Foreign Ministry spokesman Alexander Lukashevich said Fallon's comments went "beyond diplomatic ethics" and his "characterisation of Russia was completely intolerable".
"We will find a way to respond to the comments," he added.
Lithuanian Foreign Minister Linas Linkevicius said: "I really do see threats to all countries. I shouldn't say just to the Baltic states but also with regard to others."
He also acknowledged the situation in Ukraine where fighting continued in Donetsk despite the official ceasefire between government and pro-Russian rebels. Just a day after the peace deal was signed, pro-Russian separatists captured the strategic town of Debaltseve.
"If we fail to react properly to what's happening in Ukraine, there will be a big temptation [for Russia] to further instigate situations elsewhere and then we will face a bigger problem," Linkevicius added.