Ethiopia: Kwegu tribe is starving while government 'violates rights of indigenous people'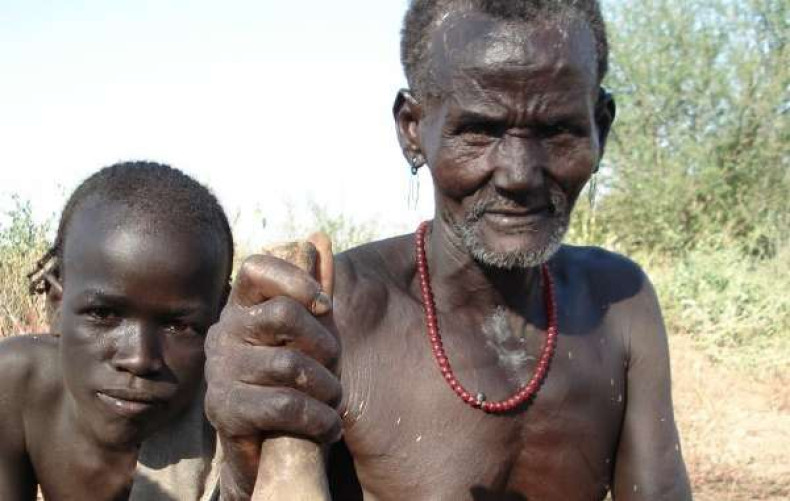 One of the smallest and most vulnerable tribes of Ethiopia's Lower Omo Valley is starving as a dam and irrigation systems for commercial sugar plantations are destroying the habitat they depend on, an NGO has warned.
Survival International, which advocates rights for tribal people worldwide, said it had received reports claiming that the Kwegu, who number just 1,000, have been affected by the destruction of their forest and the slow death of the Omo river, on which they depend. They have been also told they need to relocate.
In March, Survival spoke with one member of the Kwegu tribe, who said: "The government has told us to live in new houses but we don't want to [...] They did not try to explain what they were doing or ask us what we wanted."
Mike Hurran, Africa campaigner at Survival, told IBTimes UK: "The Kwegu are extremely vulnerable as they don't keep cattle as other Ethiopian tribes and they depend on fishing and hunting.
"They depend on the Omo river so the Gibe III dam is going to destroy their survival system. Fishing and farming are becoming impossible and as a result, the Kwegu are unable to feed their children and have to rely on their neighbours for food."
According to Hurran, the Ethiopian government, with the help of international aid agencies, is violating both domestic and international laws such as the International Labour Organisation (ILO's) Convention No. 169, which aims to protect tribal people.
According to article four of the convention, signatory countries must adopt special measures to "safeguard the persons, institutions, property, labour, cultures and environment of these [tribal] peoples."
Hurran explained that the Department for International Development (DfID), the UK's donor agency, recently announced it will stop funding a program which has been linked to the forced resettlement of tribes. However, it has not reduced the amount of its aid to Ethiopia.
"The Kwegu have never been consulted on plans on their land and they are also forced to relocate in resettlement camps," Hurran said.
"These projects have been funded by many aid agencies in the world without insuring that there is a mechanism in place to make sure money is not used inappropriately.
"We are calling particularly on aid agencies to suspend payments until Ethiopia guarantees that it will respect the rights of its most vulnerable citizens. Aid agencies need to make sure they are not funding human rights abuses in the region."