Ethiopia pleads for more humanitarian aid as 10 million people face starvation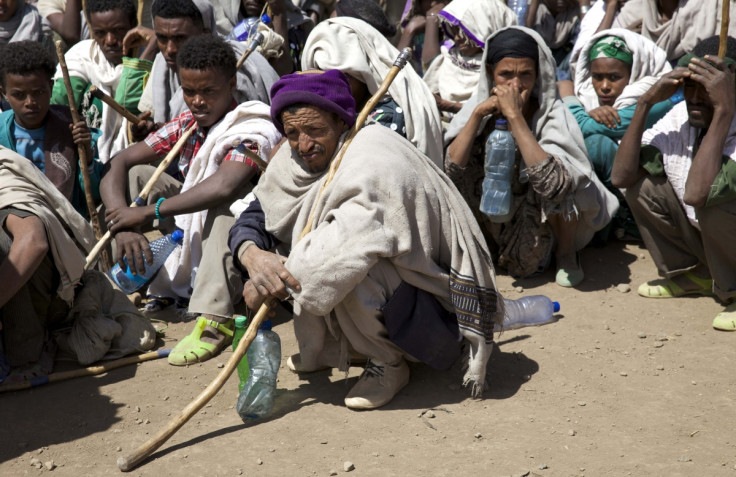 The Ethiopian government has pleaded for more humanitarian aid from international communities to fight the severe drought conditions prevailing in the African nation. Although help has been pouring in, only half of the required aid has been collected so far, the government said.
Prime Minister Hailemariam Deselagn said that more than 10 million people are hungry in his country and that $1.4bn (£968m) is needed to deal with the crisis. He added that only about 50% of the total has been received so far, leaving the people in the landlocked nation starving.
The Ethiopian government estimates about 8 million people are "chronically food insecure", while two million people have no access to safe drinking water. "My country deserves more support because we are also sheltering some 750,000 refugees from neighboring countries that need food aid," Hailemariam told the Associated Press in an interview referring to the refugees from the neighbouring Horn of African nations.
"If something goes wrong, it is the international community who has not come in. The aid provided to us so far is very little and it often came very late. I urge organisations like Unicef to come in if they think this is a worst case scenario. Just talking is not a solution."
On 17 March, Unicef announced it was dispatching food and other relief material worth $100m to Ethiopia. The UN arm's executive director Antony Lake said: "Unicef is committed to not only enhancing emergency humanitarian assistance but also helping sustainable development that withstands recurrent shocks."
The US also remains one of the biggest donors to Ethiopia. Washington has dispatched humanitarian assistance worth nearly $532m to the African nation since October 2014. It also sent a disaster response team to the country in early March. Urging other nations also to join in the efforts, Gayle Smith, administrator of the US Agency for International Development said: "We are acting to prevent a major humanitarian crisis and protect Ethiopia's hard-earned development progress."
© Copyright IBTimes 2023. All rights reserved.