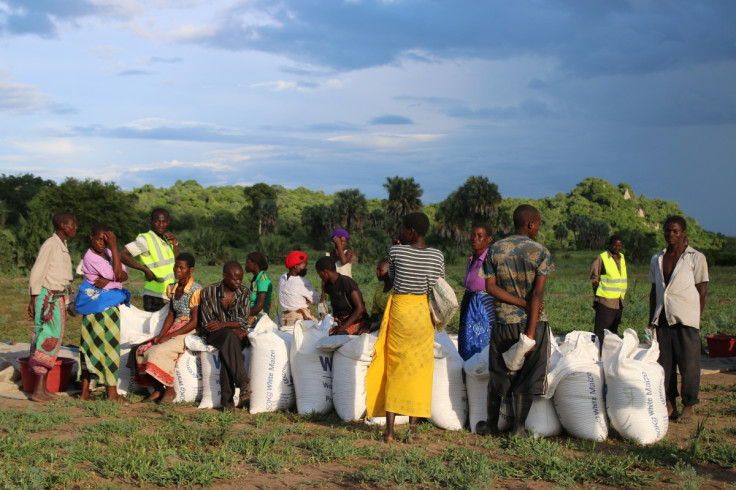 Malawians must learn how to stop relying on rain for their subsistence, the mayor of Blantyre, Malawi's commercial and financial hub, told IBTimes UK. Noel Chalamanda made the comment as 2.8 million people are facing food insecurity in the south-east African nation.
At least 14 million people in Malawi and surrounding countries, where people mostly rely on agricultural practices for their survival, have been impacted by a severe drought exacerbated by the El Nino phenomenon, caused by warm water in the Pacific Ocean.
Chalamanda, elected during the 2014 general election, acknowledged that the drought is severe, but believes Malawians must start implementing new agricultural practices and become aware of the negative impacts of climate change.
"The Malawian government is doing the very best it can to make sure food is available to all the people in the country. The government would need a lot of support both internally and externally, but more importantly it's about dealing with the weather situation. Are we only going to look up to the heavens for water, or are we going to do a lot more to irrigate our own crops?" said Chalamanda.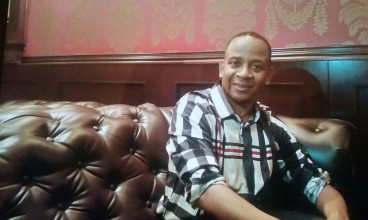 "We work with local leaderships to identify people who are in need. The chances of people in the city not to die from hunger are higher than in rural areas because there are more shops and options, but the question is: Can they afford it?"
Maize is a staple food in Malawi, where lack of rains have resulted in losses of crops making this year's harvest - which typically takes place in March - almost impossible for thousands of households.
The Malawian government recently announced that the state-owned Admarc (Agricultural Development and Marketing Corporation) is importing 30,000 tonnes of maize from Zambia and another 50,000 tonnes from Tanzania.
NGOs such as World Vision are running programmes assisting thousands of people in sectors comprising health and nutrition by, among other things, delivering maize and oil to thousands of families on behalf of the World Food Programme (WFP).
WPF extended its food deliverance programme to April and said Malawi needs $38m (£27m) to help those affected by food insecurity, according to Reuters.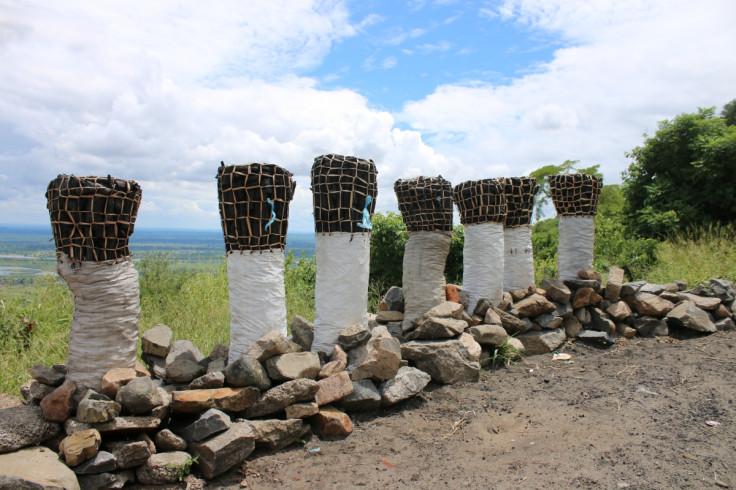 Selling charcoal to afford food
Several people whose crops have been affected by lack of rains have resorted to cutting trees to produce charcoal which they then sell on the streets. The Malawian government has outlawed this practice arguing it would damage the environment, but many Malawians claim this is their only option to earn some money and buy maize, the price of which keeps increasing.
For a 50kg bag of maize sold by Aidmarc, people currently pay 120 Malawian Kwacha (£0.11) per kg. However, maize not sold by Aidmarc currently costs 270 Malawian Kwacha per kg, with prizes expected to increase.
Immaculate Bottoman, World Vision senior project manager for Malawi's Neon district , told IBTimes UK: "The situation is not new, but it was not expected to be this bad. Over the years farmers have been helped with manure and composting, conservation and agriculture, but the biggest challenge is the adaption level, still low, combined with deforestation increased by the charcoal business."
Malawi
Capital Lilongwe
Population 16.3mn ( as per 2013 census)
Official languages English, Chichewa
Main religions Christianity, Islam
Government Democratic republic headed by Peter Mutharika
Currency Malawian kwacha
Chalamanda also believes the loss of trees will negatively impact the enviroment. He said: "The government needs technical, material and financial support to make sure we produce enough food without having to depend on the rain, but what are we doing to make sure that we are maintaining or improving our climate in Malawi?"
The mayor also added Malawians need to realise they have obligations and understand they should not have many children, if they cannot afford to feed them.
"There is very good access to family planning, but it's up to us to take the message. We should not raise huge families when we know we can't feed them, it's not going to be anybody's responsibility but ours so we have to begin to realise that we cannot be irresponsible anymore."
---
IBTimes UK travelled to Malawi courtesy of World Vision UK. Click here for more information about the charity's work in Malawi.

---