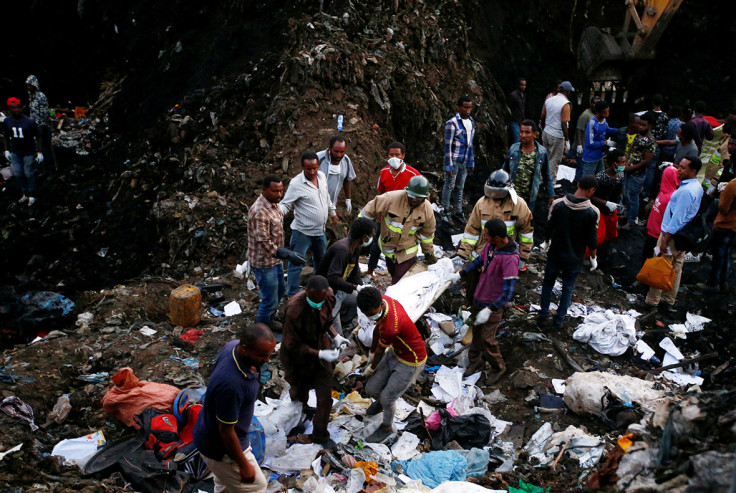 The death toll following a landslide at a rubbish dump in Ethiopia which was home to hundreds of poor families has now risen to 72.
The disaster at the Koshe Garbage Landfill, on the outskirts of the capital Addis Ababa, occurred on Saturday (12 March) and destroyed makeshift houses at the site.
Rescue operations are continuing and many are still missing, raising fears that the death toll could increase. Parliament has declared a three-day period of national mourning.
Prime Minister Hailemariam Desalegn and President Mulatu Teshome conveyed their condolences for the victims, the news agency Fana Broadcasting Corporate (FBC) reported.
Diriba Kuma, mayor of Addis Ababa, said works were underway to rehabilitate those affected by the landslide. He also called on donors to help the administration.
It is believed that at least 106 households, nearly 300 families, have already been relocated from the garbage dump site.
Koshe has been a dumping site for Addis Ababa for more than 50 years and has seen smaller landslides in the past.