'Spiny devil' crickets are latest plague in drought-hit Mozambique
IBTimes UK visits a drought-hit community in Tete province where charity World Vision is assisting people.
Drought-hit Mozambique has been coping with a domestic crop-eating insect that is further exacerbating food shortage. The "Spiny Devil Katydid", or Pomacanthus Cuspidatus is a type of bush cricket which sharp spikes on its body.
Dozens of Spiny Devils have been captured by villagers in the Changara District, Tete province, where lack of food and access to clean water are already threatening the lives of many.
"They are eating our crops," a woman from the Changara community told IBTimes UK during a visit in the remote area.
The woman held a bucket full of crickets, while another one held some dry maize that had not grown properly due to lack of rainfall.
Global charity World Vision is among the organisations assisting people cope with lack of food in Mozambique. Joel Fortuné, cash assistance specialist at World Vision,told IBTimes UK: "We do not have clear information on the level of damage, but the insect has already damaged quite a number of crops in several areas – mostly in Tete – but also other provinces."
IBTimes UK also understands that communities have been using pesticides, some of which have been distributed by the government, to tackle the pest.
"As per a meeting we had last week with the permanent secretary of the district of Changara, the government will do a more thorough evaluation of the damage, but the date is not yet known."
The Spiny Devils are only the latest factor that is fuelling hunger in Changara, and indeed in several communities across Tete. Crops including maize, a staple food in the country, are not available due to a devastating drought that has affected several countries across Southern Africa.
Fears are also increasing that Mozambique, one of Africa's poorest nations, has been invaded by another crop-eating pest, known as army worm, which has already spread to several countries such as South Africa, Zimbabwe, Malawi and Zambia.
Drought in Mozambique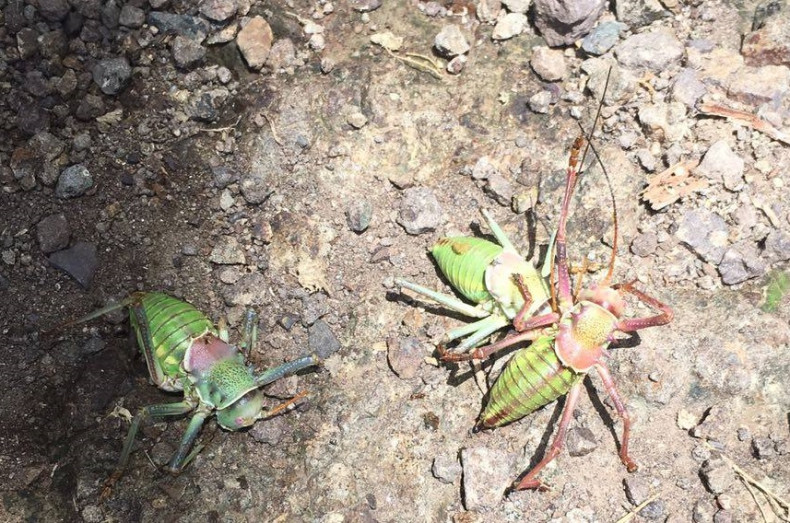 Thousands of households have seen their harvests depleted due to lack of rainfalls for two consecutive seasons. The drought has been linked to warm water in the Pacific Ocean, a phenomenon known as El Nino, exacerbated by climate change.
Mozambique fact file
Capital: Maputo
President:

Filipe

Nyusi

Population: 25.8m (as per 2013 census)
Main ethnic groups:

Mauka

,

Sena

,

Shona

,

Shangaan

Main languages: Portuguese (official), local languages
Main religions : Christianity, Islam, indigenous beliefs
Currency:

Metical
In 2015, Mozambique met one of its Millennium Development Goals, by halving the number of hungry people.
However, millions are still affected by lack of food and do not have access to clean water and adequate hygiene.
Humanitarian organisations are appealing for more funds to assist vulnerable communities across the country, while experts have warned a new El Nino might occur later this year.
World Vision hopes new funds will be received as this year's harvests are also expected to be poor.
---
IBTimes UK travelled to Mozambique courtesy of World Vision UK. Click here for more information about the charity's work in Mozambique.
---