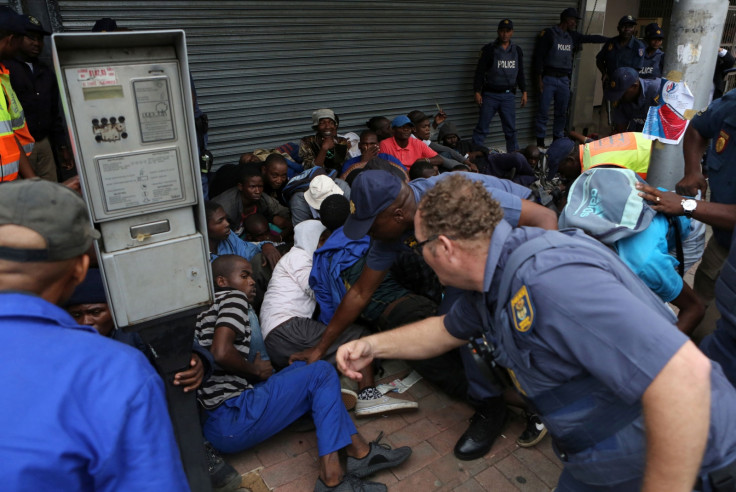 South Africa and Nigeria have announced they will launch an "early warning" system to detect xenophobic attacks against Nigerians living in South Africa. The move comes after a spate of attacks targeting foreign nationals, including Nigerians, in Pretoria in February.
"The early warning centre would allow us to keep each other abreast of issues and help prevent violence," South African foreign minister Maite Nkoana-Mashabane said as she met her Nigerian counterpart, Geoffrey Onyeama, in Pretoria, News 24 reported.
Representatives from both countries will meet every three months.
The recent unrest in Pretoria sparked rallies in Nigeria's capital, Abuja, where the offices of South African mobile giant MTN were shut down on 23 February after being targeted by angry protesters.
Nigerians also took to social media calling for a boycott of South African businesses and the expulsion of South African residents.
But Onyeama said these calls do not reflect the position of the government. She added she had received assurances that Nigerians in South Africa would be able to live in peace.
South Africa has witnessed a rise in xenophobic attacks in the past few years. Protesters often attack businesses and houses owned by foreigners, accused of committing crimes and blamed for the country's crippled economy.
Following recent attacks, South Africa's President Jacob Zuma denied allegations his country was xenophobic.
"I don't think you'd have the numbers we have of foreigners and I don't think we would sit for years and years without any burst out if South Africans were xenophobic... I'm saying the numbers of foreigners in South Africa are far more than the numbers that Europe is fighting about," he said in a statement on 23 February.