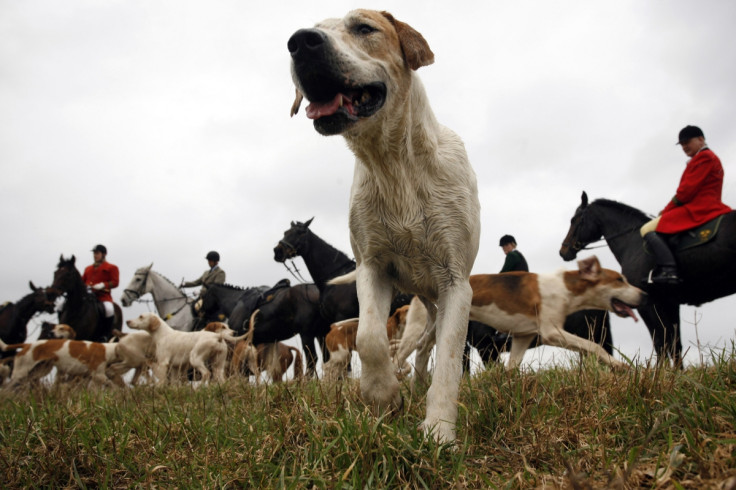 Police are investigating allegations that the Eton College beagling club was involved in illegal hunting in October 2015. The allegations come after the League Against Cruel Sports (LACS) handed in video footage they said showed the club's beagles chasing a hare.
In the video, which has been released online, a hare is seen running across a field with a pack of beagles seemingly pursuing it. A male is heard calling 'tally-ho', which LACS alleges is an indication of a hunt taking place.
North Yorkshire Police confirmed that they had received the video, and said in a statement: "North Yorkshire Police received video footage from the League Against Cruel Sports on the morning of Tuesday 26 January 2016 relating to alleged illegal hunt activity in the Buttercrambe area and will be investigating the matter."
A spokesperson for Eton College said: "Eton College takes its legal responsibilities extremely seriously and expects all school activities to comply with the law. We are investigating this allegation as a matter of urgency and will be co-operating fully with the relevant authorities."
LACS campaign director Tom Quinn said: "Since the hunting ban was introduced, hare hunts use a variety of excuses for their continued existence. Having traditionally hunted hares, they now tend to claim that they are rabbit hunting, trail hunting or even just exercising the dogs in a bid to sanitise their activity. But it doesn't seem that's what they're doing in this video".
"Eton College has a proud history of teaching many of our leaders in politics, business, the arts and many other fields. I am sure that Eton would want to ensure those future leaders are respecting the law at all times."
Hunting with hounds has been illegal in the UK since 2005. Eton is one of only three public schools to still have a beagling pack, with theirs dating back to 1858.