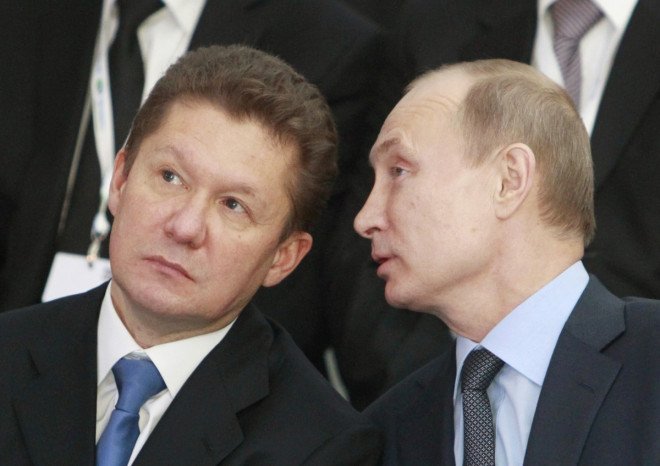 European Union countries should demand a single price for Russian gas, EU Energy Commissioner Guenther Oettinger said on Friday.
Speaking to journalists on a visit to Poland, Oettinger said EU members should reject Russia's "divide and rule" policy on pricing its gas exports and instead seek closer ties with Ukraine and Georgia.
"We want a uniform gas price in the European common market," he said.
"The game of 'divide et impera' (divide and rule,) or a game of this type proposed by Moscow, cannot be and will not be accepted by EU member states," Oettinger added.
Russia currently charges varying prices for natural gas exports to countries within the bloc. Under the system, each state has a bilateral contract with Moscow, which charges a range of prices.
The Russian gas giant Gazprom has recently renegotiated a number of gas deals with clients, the most high profile being the price cut that it offered Ukraine's former president Viktor Yanukovych.
In the countries more dependent on Russian supplies as a proportion of their total gas needs, like those in central and eastern Europe, prices are usually higher than in countries with a diverse range of suppliers.
"We have very big differences in terms of gas prices. The higher the share of Russian gas in purchases and the bigger the monopoly Russia has in supplies, the higher the prices are," Oettinger said.
Gazprom said that Oettinger's proposal raised contractual questions.
"We would like to know if the proposal is to unify the price for all suppliers of gas to Europe, not only Russia," said spokesman Sergei Kupriyanov.
Kiev must pay off its $2.2bn outstanding gas debt to Gazprom before the possibility of renegotiation can be considered, Gazprom officials said.
"So far we are seeing no progress on this," said Kupriyanov.
Previous disputes over gas prices between Kiev and Moscow have ended with Gapzrom cutting off gas supplies to Ukraine.
The cut-off led to shortages in Ukraine and several other countries that receive gas via Ukrainian transit pipelines.