What Russia's Vladimir Putin Wants in Ukraine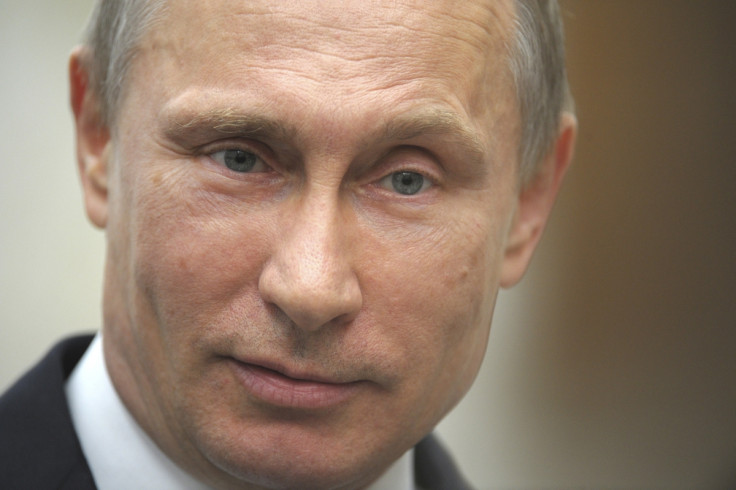 Ever since Russian president Vladimir Putin welcomed Ukraine's fleeing president Viktor Yanukovych in February, Russia has become the instigator in the troubled country.
The loss of a reliable ally holding office in Kiev was painful for Putin and he's been working ever since to make sure Moscows losses are as minimal as possible.
Russia's links with Ukraine go back centuries and the countries have strong trading, ethnic and security ties. Russia has been the dominant player in the relationship, bullying Ukraine at will over the years in order to achieve its dominance.
Putin would loathe to see a once-reliable ally fall into the economic, security and cultural sphere of the West. Moscow has acted accordingly, first annexing the Crimea region, home to a major Russian naval base at Sevastopol.
Russia's actions in Crimea were supported by the broader population there, as evidenced in the internationally contested, but ultimately comprehensive referendum result. The annexation process was relatively painless for Moscow, save for a round of sanctions against some of Putin's cronies.
Moscow's second step has been to launch an insurgency in Ukraine's eastern towns and cities. Claiming through its impressive domestic propaganda machine that Russian speakers are under threat in Ukraine and that Russia reserves the right to protect them, Moscow has created a pretext for sending in those troops who are massed ominously over the border.
Moscow denies it has sent in agents but the armed pro-Russian militias that keep seizing government buildings are never recognised by Ukrainians, whatever their thoughts on Russian imperialism.
The strength of Moscow's resolve will be tested in the next few weeks as fresh Western sanctions are rolled out and Kiev prepares to hold the most important election in Ukrainian history.
While the sanctions have not had a noticeable impact on events in eastern Ukraine, they have unsettled business confidence in Russia, which witnessed $63bn of capital flight from the New Year until the end of March.
The International Monetary Fund downgraded Russia's growth prospects to 0.2% for the year, down from 3% in December, before the world had even heard of Crimea.
The elections are crucial to Putin's thinking and the timetable will determine his moves. Moscow will do all it can to ensure the vote does not take place in eastern Ukraine, in the hope that it can decry the election results as illegitimate.
Russia maintains the interim Ukrainian government is a fascist junta that seized power through violent means. If a vote were to take place throughout all of Ukraine, the new government in Kiev would suddenly enjoy a much larger degree of international legitimacy and be a major setback for Putin.
Putin will try to ensure that the elections cannot be held and therefore we're likely to see more of the "little green men" who are rampaging through Ukraine's eastern towns and cities.
If the elections can go ahead, the elected government will have a degree of international acceptance and Russia will find it much harder to meddle in its affairs. That's what Brussels and Washington want to see happen and it's exactly what Moscow is trying to stop.
© Copyright IBTimes 2023. All rights reserved.