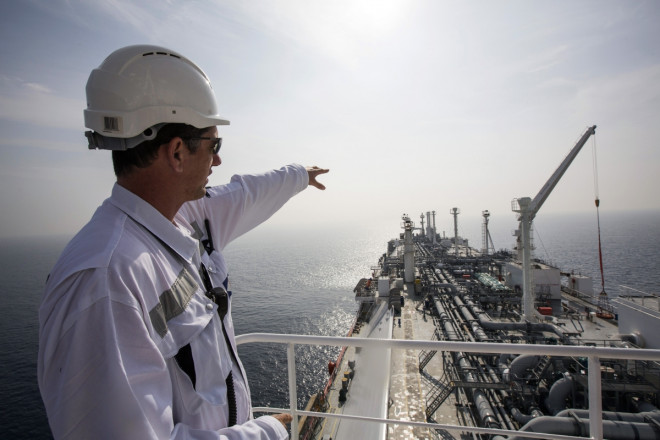 European Union leaders met this week against the backdrop of a possible energy crisis brought on by Russia's looming gas war with Ukraine, raising hopes that East Mediterranean gas can be shipped into the EU.
Vladimir Putin last month warned European leaders that they could suffer gas supply shortfalls if the dispute between Kiev and Moscow over gas prices is not resolved.
Given the EU's failure to predict Russia's annexation of Crimea, the bloc does not want to be outmanoeuvred by Putin again. That's why the energy ministers are scrambling to find alternative energy sources in case Russia actually does turn off the gas.
The race to find alternative energy sources to is nothing new for the EU. After the Russia-Ukraine gas wars of 2006 and 2009, Europe has invested in renewable energy and increased the amount of gas it holds in storage, but the latest crisis has forced the bloc's energy ministers to consider Eastern Mediterranean gas.
Both Israel and Cyprus have proven gas reserves that could provide part of the solution.
Estimates suggest the vast reserves of natural gas trapped underwater between Cyprus and Israel could meet Europe's gas demands for seven years.
Officials say that a deal could even help to end the long-running feud between Cyprus and Turkey.
"The geopolitical instability underlines the need for an all-European solution to bring gas from Israel and Cyprus to Western Europe," an industry source involved in negotiations with Russia told Reuters, adding that Turkey should be included.
"That would create a win-win situation that would also improve the prospects for a peace settlement in Cyprus."
While Cyprus had previously downgraded the estimates of gas under the sea bed, the urgency over Russia's clash with Ukraine has made Cypriot gas more desirable.
"The energy security scenario is completely changed and none can exclude that more expensive investments will be done in the light of energy security, more than on return of investments," Pasquale De Micco, a national expert from the European Parliament's policy department told Reuters.