European Union leaders will gather in Brussels today 23 April for a hastily convened summit to reverse a decision from last year to halt the rescue of migrants trying to cross the Mediterranean.
The leaders, including Prime Minister David Cameron who will break off from election campaigning, will meet after up to 900 migrants died on 19 April when their boat sank on its way to Europe.
Italy's Prime Minister Matteo Renzi said he country was "at war" with migrant traffickers, and urged the EU to take robust action to stop more people dying in the Mediterranean.
Addressing the Italian parliament, Renzi described the human smugglers as "the slave traders of the 21st Century".
He said the 28-member EU must come up with concrete measures to tackle the growing problem.
Separately, Italian Defence Minister Roberta Pinotti told Sky TG24 TV: "We know where the smugglers keep their boats, where they gather.
"The plans for military intervention are there," she said.
Italy abandoned the mission that saved the lives of more than 100,000 migrants last year because other EU countries refused to pay for it. It was replaced with a smaller EU scheme whose main focus is to patrol the bloc's borders, after countries argued that saving migrants encouraged more to come.
The leaders are likely to agree in Brussels to double the cash and equipment available to two EU border patrol missions in the Mediterranean, a senior EU diplomat told Reuters.
Their area of operations, while at the discretion of commanders on the ground, would also probably be extended closer to the North African coast, not just waters near EU shores. Once patrolling in the area, maritime law obliges vessels to rescue people in trouble.
"On Thursday our overriding priority is to prevent more people from dying at sea," European Council president Donald Tusk said in his invitation letter to the leaders.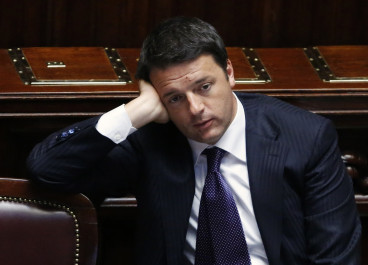 EU officials have drawn comparisons with operations to crack down on Somali pirates.
"We are determined to destroy their business model," one senior EU official told Reuters, saying states would make "surgical", intelligence-based operations once legal issues, including a possible UN mandate, had been addressed.
"We are not talking about war," he stressed. "No one is talking about boots on the ground."
However, some experts dismissed such plans as unrealistic. "This problem is totally unsolvable with military means," retired French Admiral Alain Coldefy told AFP.