European leaders have agreed on a 17-point plan of action to tackle the escalating refugee crisis in the region. At an emergency summit in Brussels, leaders of 11 EU countries along the western Balkan route from Greece to Germany said they would increase their reception capacity by 100,000 by the end of the year, half of them in Greece.
The rest will be put in place in Balkan countries along the migrants' more popular routes north towards Germany and Scandinavia. Leaders also agreed to work with the border agency Frontex to strengthen border management in Greece, Macedonia and Albania.
The joint plan came after Greece recorded some 48,000 refugees entering its borders last week – the highest weekly influx since the beginning of 2015. The International Organization for Migration said an average of 9,600 refugees crossed over from Turkey to the Greek islands between 17 October and 21 October.
'Collective approach'
In a joint statement, the Balkan leaders said they recognised the need for a "collective cross-border approach in a European spirit" to tackle the deepening migrant crisis. "Unilateral action may trigger a chain reaction. Countries affected should therefore talk to each other," the statement read.
"Neighbours should work together along the route, as well as upstream with countries such as Turkey, as host to the largest number of refugees. This is the only way to restore stability to the management of migration in the region, ease the pressure on the over-stretched capacity of the countries most affected, and to slow down the flows."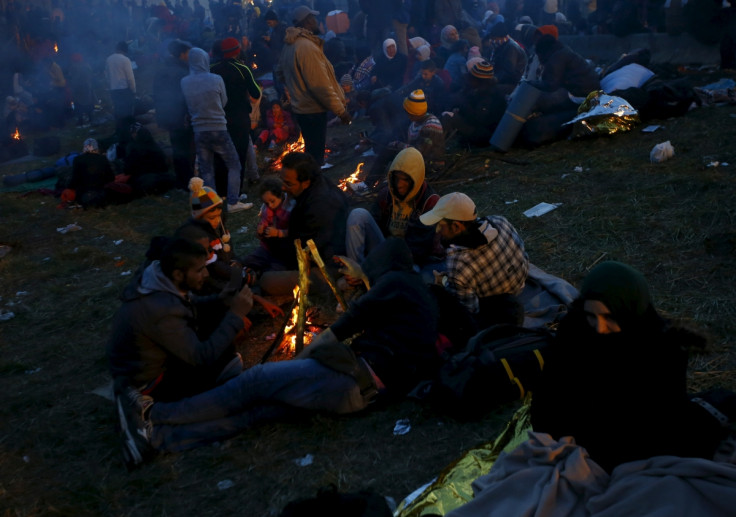 Leaders agreed to "discourage" the movement of migrants to the border of another country in the region without informing neighbouring countries. They also pledged to work with third countries such as Afghanistan, Bangladesh and Pakistan to speed up the return of economic migrants not in need of international protection.
Other measures agreed upon include registering all migrant arrivals with biometric data and freely exchanging information on the size of flows entering a country's territory. In addition, some 400 police officers will be sent to Slovenia, which has seen about 60,000 refugees cross into its borders in the past 10 days.
'Humanitarian tragedy'
Earlier, Slovenian Prime Minister Miro Cerar warned that a continued failure to act in a co-ordinated manner would be "the beginning of the end of the European Union and Europe as such". "If we don't deliver concrete action, I believe Europe will start falling apart," he was quoted as saying by Reuters.
With winter setting in, European Commission President Jean-Claude Juncker pleaded with countries to work together to avert a "humanitarian tragedy" in the region. "Countries affected should not only talk about and at each other but also with each other. Neighbours should work together not against each other," he said. "Refugees need to be treated in a humane manner along the length of the Western Balkans route to avoid a humanitarian tragedy in Europe."