Thousands of weary migrants and refugees continue to march across the Balkans towards western Europe. However, thousands have become stranded in worsening autumn weather after Hungary sealed its borders with Serbia and Croatia, triggering a chain reaction in other overwhelmed states.
In Slovenia, mounted riot police led a column of people stretching as far as the eye could see as authorities cautiously lowered barriers and intensified efforts to cope with a human tide unseen in Europe since the Second World War. Slovenia has deployed military units to support police on their overwhelmed southern border with Croatia. With far too few buses available in Slovenia to cope, most people walked 15km (9m) on rural lanes past cornfields and pastures to reach a refugee camp.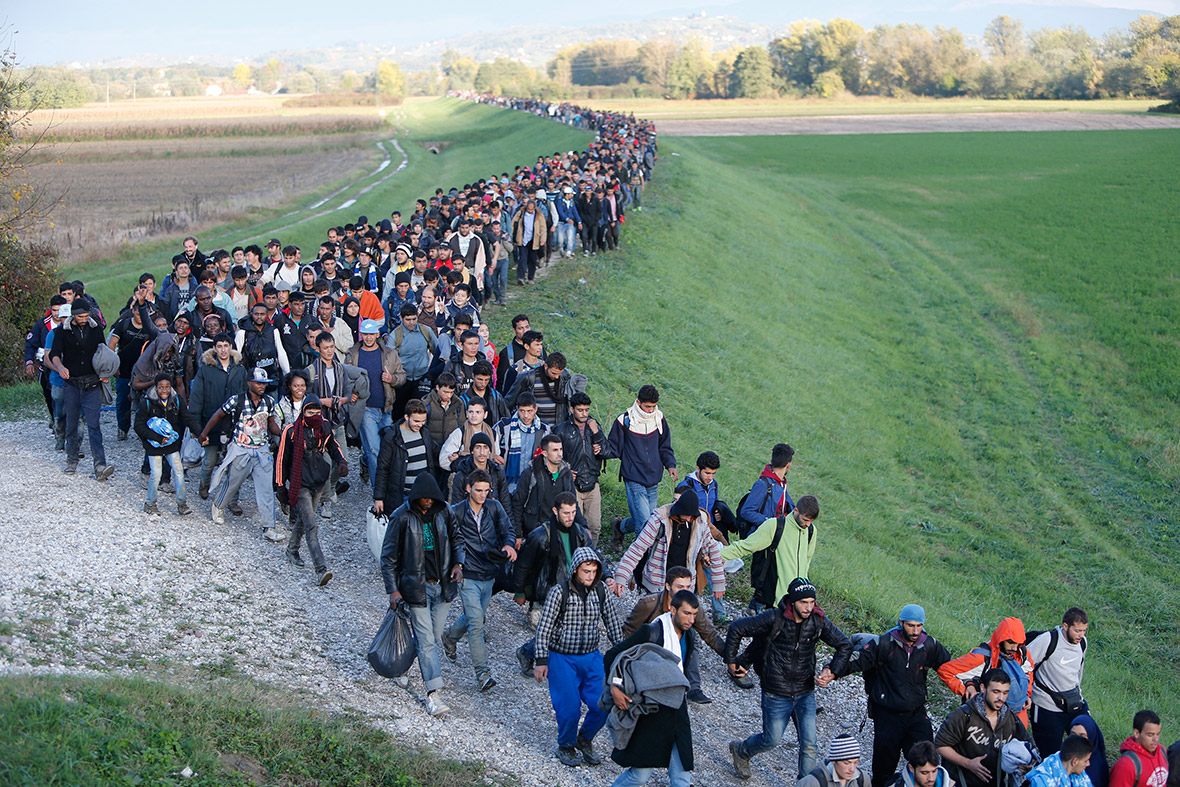 A fire broke out at a camp in Brezice, on Slovenia's border with Croatia. The cause is not clear, but people had been lighting fires outside their tents to ward off the chilly weather. Ivan Molan, the mayor of the town has said the town is full and cannot take any more refugees or camps.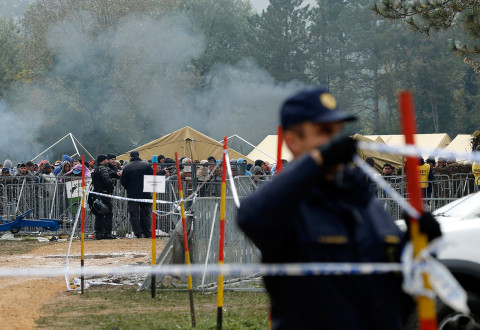 Dozens of migrants and refugees, including women and small children, crossed a river in the cold of the night while crossing from Croatia to Slovenia. More than a thousand people were dropped at the border by train from Croatia and directed to cross the frontier on foot. Threading through an unknown area, some found themselves by the Sutla river. With the temperatures below or around zero degrees Celsius (32F), they waded through the river or swam over, carrying their children and belongings. Then they climbed up the muddy river banks to be escorted on by Slovenian police.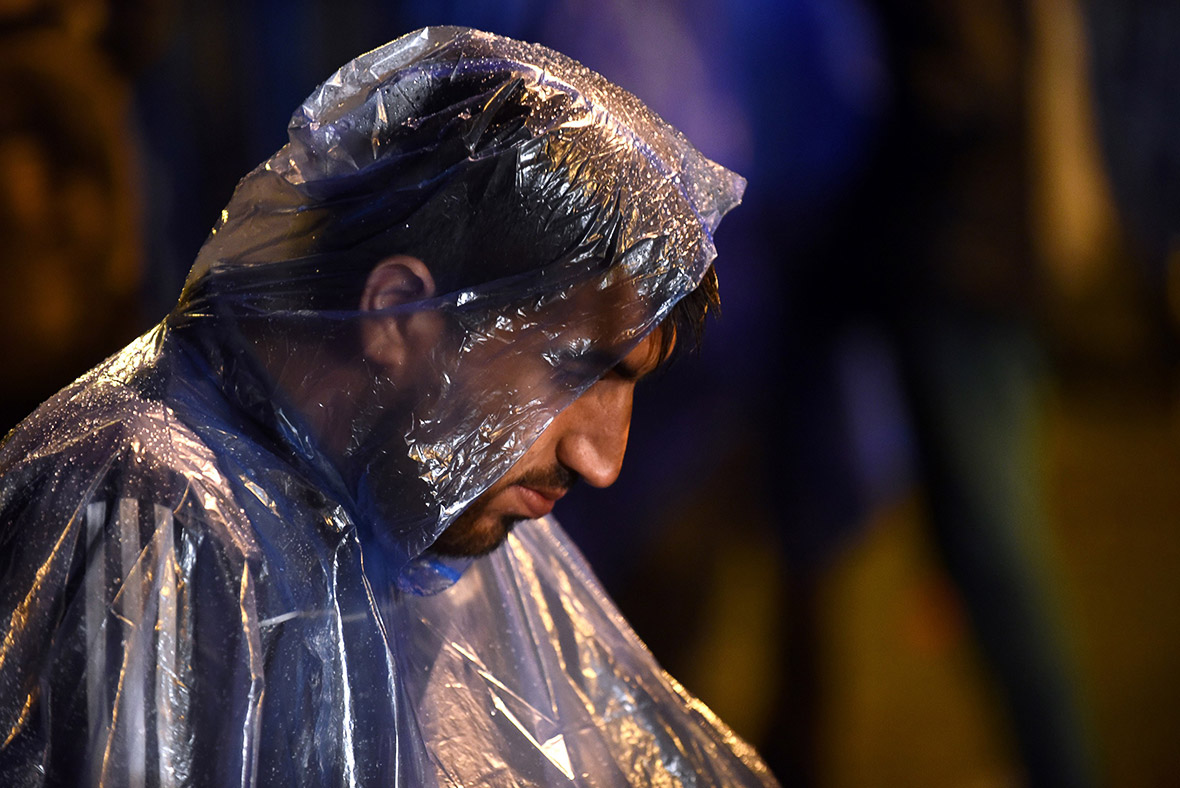 On Slovenia's frontiers with Croatia and Austria, aid workers toiled to erect enough tents and other emergency accommodation to shelter up to 14,000 travellers, more than five times the tiny nation's previous official limit. Tensions flared on Slovenia's border with Austria as police in both countries struggled to keep migrants walking in orderly queues to buses bound for Austrian refugee centres. At one point, a few hundred people being confined by Slovene police broke free and ran across the border — seeking to get in front of others waiting hours for buses. Slovene officers' bursts of pepper spray failed to stop them, but Austrian police erected physical barriers that blocked the interlopers' path to buses. They eventually were persuaded to walk back to the end of the line.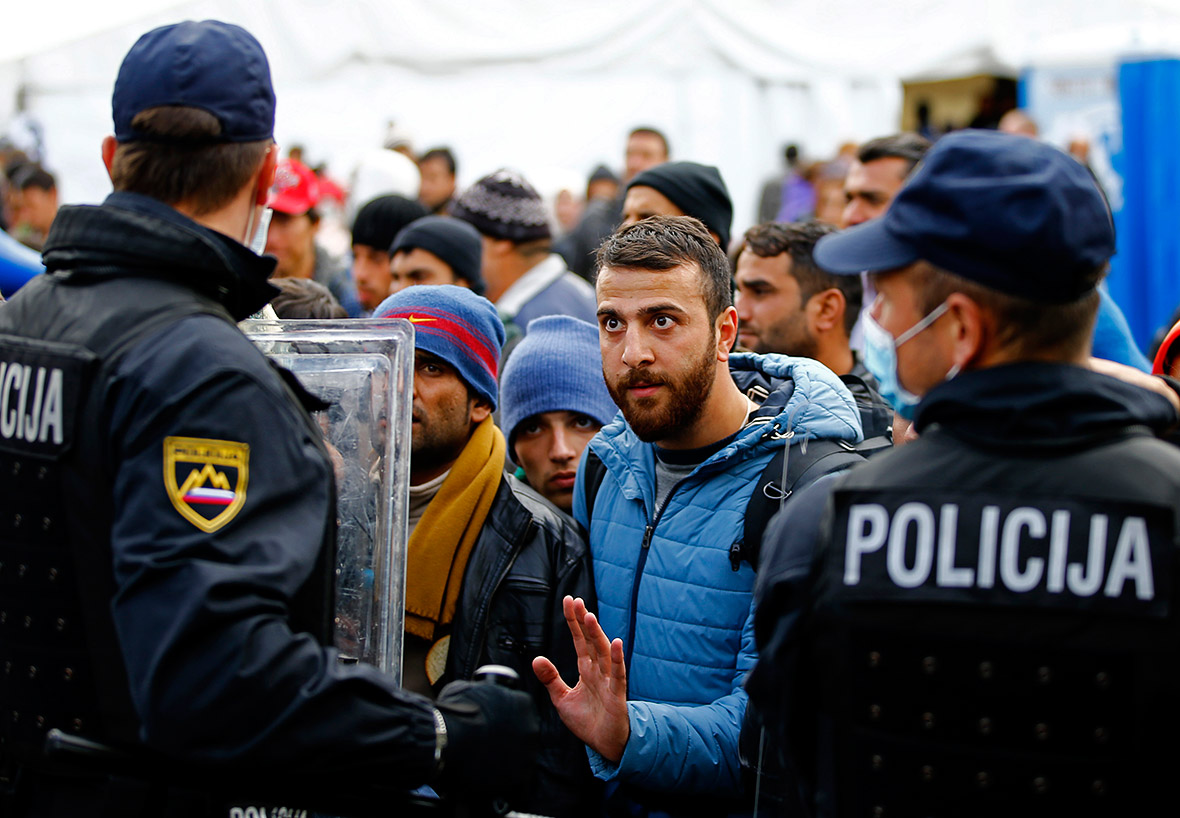 Interior secretary of state Bostjan Sefic said Slovenia, an Alpine land of barely two million people, needed much more help immediately from bigger European Union (EU) partners to cope or the country might have to adopt border-toughening measures. "If this continues we will have extreme problems. Slovenia is already in dire straits, an impossible situation," Sefic said as politicians debated whether to increase the military's powers to manage border security.
Hundreds of migrants and refugees pushed their way into Croatia after spending the night out in the open in freezing cold, waiting to cross from Serbia into the EU. Exhausted and chilled, people started walking down the muddy border passage and over the corn fields. Croatian police had been deployed on the boundary to stop them but then moved away. UN refugee agency officer Francesca Bonelli said around 3,000 people were there overnight, including little children, the elderly, people in wheelchairs and many sick and exhausted.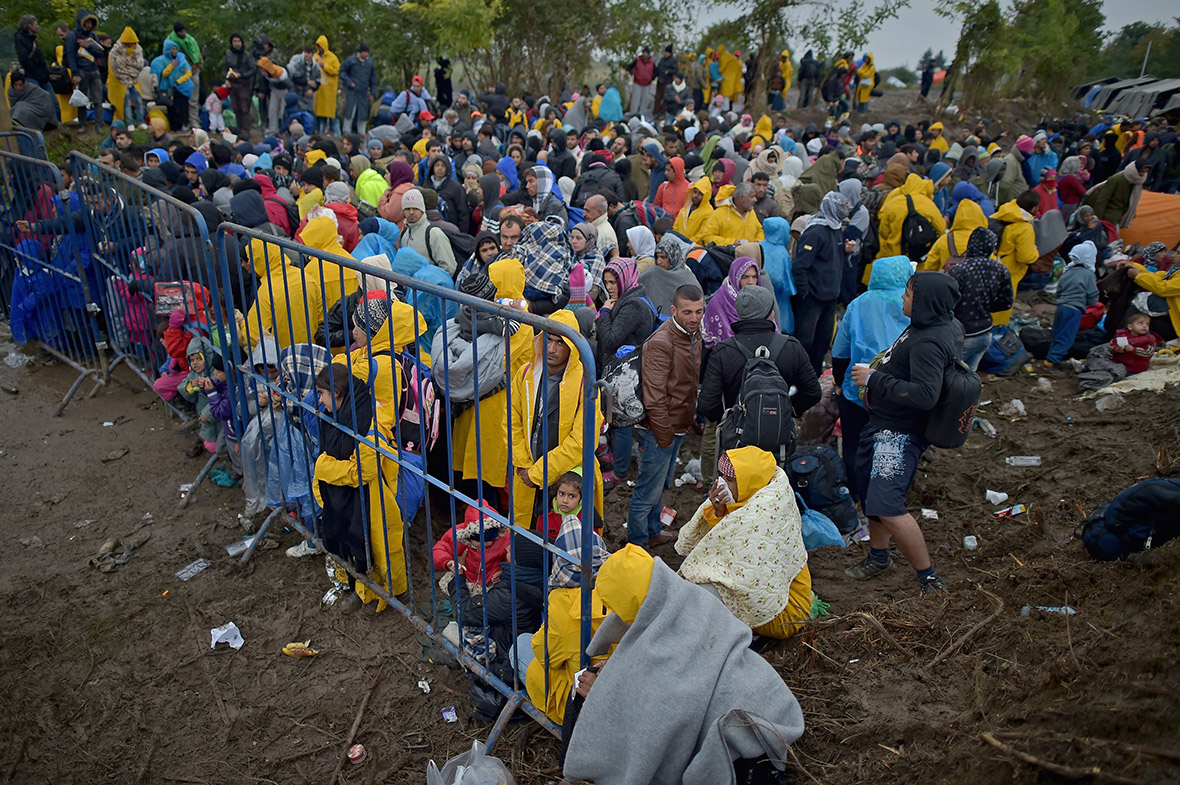 Croatia, which has erected relatively few shelters along its borders with Serbia and Slovenia, directed thousands into special trains and bus convoys to Slovenia in an apparently concerted effort to clear a backlog built up since Saturday 17 October, when Hungary closed its borders with Croatia.
Hungary, long the most popular eastern gateway for people fleeing conflict and poverty in the Middle East, Asia and Africa, has closed its borders to migrants progressively over the past month, forcing the tide west through Croatia and Slovenia. All three nations have expressed fears of ending up stuck accommodating tens of thousands of asylum seekers indefinitely if other EU nations farther north close their borders too.
More than half a million refugees and migrants have arrived by sea in Greece this year and the rate of arrivals is rising in a rush to beat the onset of freezing winter, the United Nations said.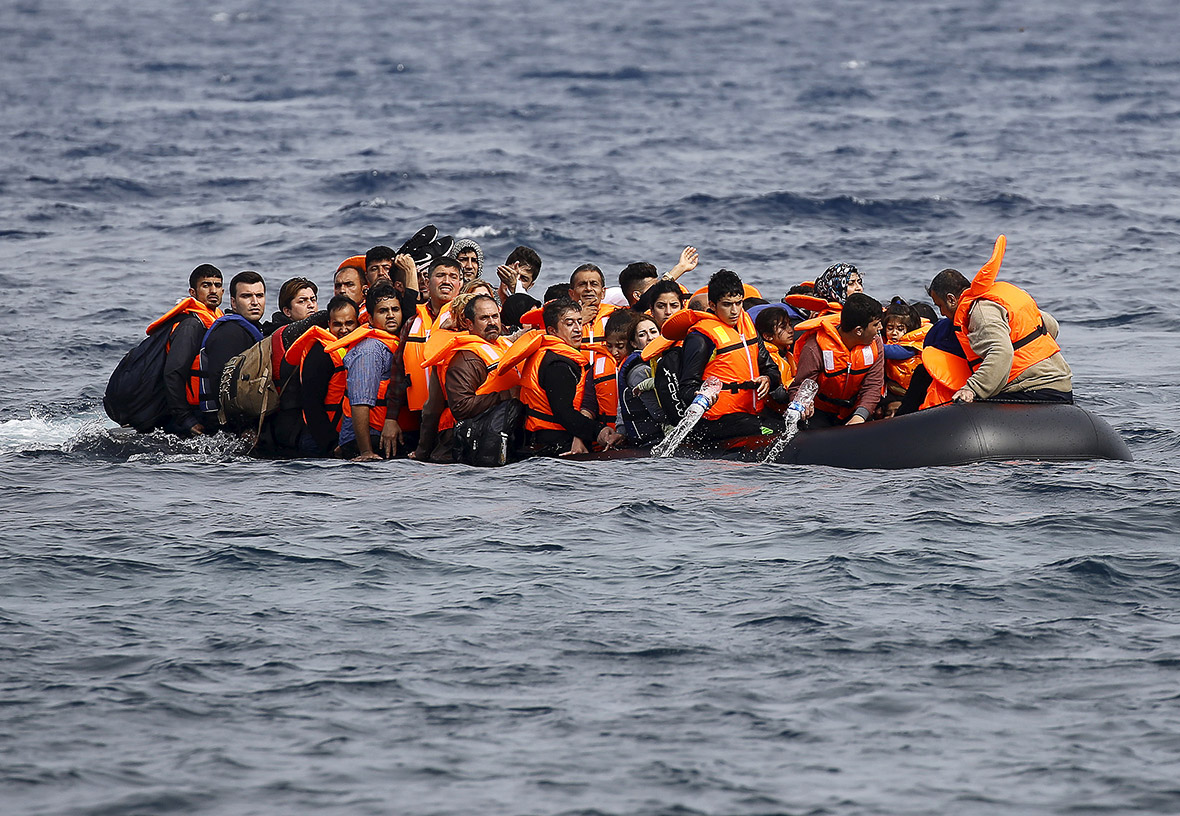 The refugees' primary goal is to reach Germany or Scandinavian nations, which traditionally have offered strong supports for asylum seekers.