EU President Donald Tusk has rejected the possibility of early Brexit negotiations following Theresa May's announcement that she will invoke Article 50 by March 2017.
Tusk said the PM's clarification on timings was "welcome" however he quashed speculation that talks could begin before the formal process was triggered.
However, Theresa Villiers MP speaking from the Conservative Party Conference, claimed that discussions with European colleagues were already under way.
"PM May's declaration brings welcome clarity on start of Brexit talks," wrote Mr Tusk on Twitter.
However, he added the caveat: "Once Article 50 is triggered, EU27 will engage to safeguard its interests."
Villiers spoke in support of the prime minister's announcement, calling the move "welcome".
"There are already discussions with colleagues in Europe and there is a lot of work you can do before you start the formal negotiation process to make sure you know exactly what you're asking for when the negotiations start," she told Sky's Murnaghan programme.
"I warmly welcome what the prime minister said, it's very much the timing that makes sense, we don't want to rush into it but we don't want to drag out the uncertainty.
"I think this is a good day for our country, as was the announcement yesterday that we will repeal the European Communities Act 1972."
The leader of the Conservative party confirmed last night (1 October) she would be announcing a "Great Repeal Bill" in the next Queen's Speech, which will allow for EU laws to be integrated into UK legislation.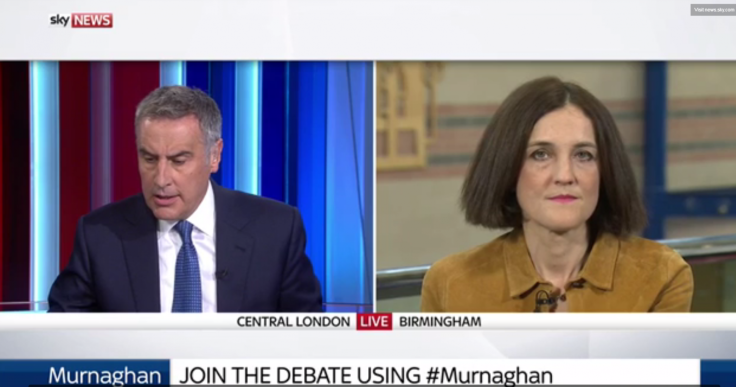 She also supported May's stance on tighter controls on freedom of movement.
"If you look at the trade deals the EU has around the world, only three of which involve free movement," she said.
"So I think it is possible to get a good deal on trading goods and services which does not involve full membership or full membership of the customs union."
May announced that she will trigger Article 50 of the Lisbon Treaty, which will begin the two-year process of negotiating the UK's withdrawal from the economic alliance, on the BBC's The Andrew Marr Show on Sunday (2 October).