EU referendum: Barack Obama's Brexit plea failed as 'leave' takes opinion poll lead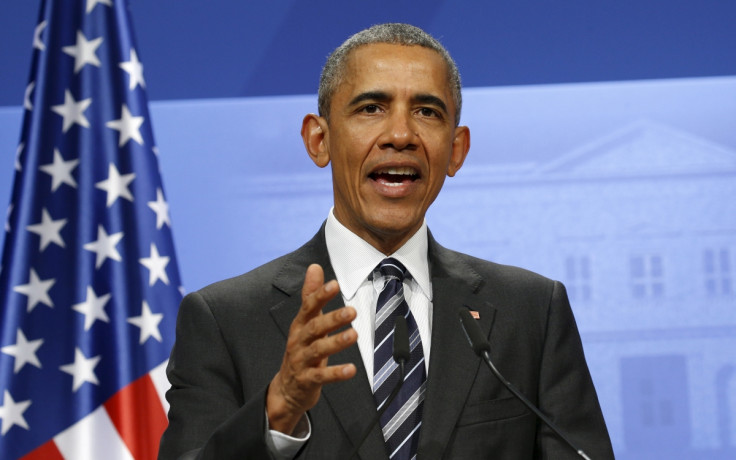 Barack Obama's pro-remain intervention in the EU referendum campaign failed to convince the UK electorate to oppose a Brexit. A 'leave' vote has now taken the lead in the opinion polls with 42%, while 'remain' is just behind on 41%.
The YouGov poll for The Times, conducted between 25 and 26 April, also showed that the number of people opting for a breakaway from Brussels had jumped by three points. Support for staying in the 28-nation-bloc had increased by just one point.
The study comes a week after the president warned that the UK would be at the "back of the queue" for a trade agreement with the US after a Brexit. "Maybe some point down the line there might be a UK/US trade agreement, but it's not going to happen any time soon because our focus is on negotiating with a big bloc, the EU, to get a trade agreement," Obama added.
The intervention did shift the betting marketing, with William Hill and Ladbrokes "drastically" shortening their odds for a 'remain' vote on the 23 June, but the YouGov poll suggests Obama failed to capture the British public's imagination. The findings are a blow to the pro-EU campaign and David Cameron, who is campaigning for a 'remain' vote at the referendum.
But it is good news for Nigel Farage and Ukip, as the Eurosceptic party is now polling at 20% (+3) with a week to go before the 5 May elections across Britain. The poll also put Labour on 33% (-1), the Conservatives on 30% (-1) and the Liberal Democrats on 6% (-2).
Farage, who has been touring Britain and targeting local media, told IBTimes UK: "I'm not at all surprised, this is what I'm feeling as I've been across the country in the last two weeks." The results also come after former Labour minister Frank Field claimed his party was "haemorrhaging" votes to Ukip over the issues of immigration and the EU.
"We have suffered, over the recent past, a haemorrhage of Labour votes going towards Ukip and my worry is that this process will continue and maybe even be speeded up by the stance they will again feel – that tranche of Labour voters – who would single out that borders issue and the levels of immigration," the Vote Leave campaigner declared.
© Copyright IBTimes 2023. All rights reserved.