Brexit: City could lose its financial passport to Europe
Head of the French Central Bank is predicting that the City will lose its all-important access to Europe
London's powerful banking sector could lose its vital connection to Europe if the UK leaves, as some are predicting, the single market in the wake of its shock decision to leave the EU. At present, London's banks have open access to customers throughout the European Economic Area under rules known as "passporting", which could be revoked as a consequence of Thursday's "out" vote.
The head of France's central bank, Francois Villeroy de Galhau, has already indicated that he believes the City could be stripped of its financial passport, which could spell the end of London's dominance of the European banking sector.
Villeroy de Galhau, who will be involved in any negotiations as one of the governors of the European Central Bank, wants to open discussions as soon as possible. He believes that the UK stands to lose access unless a "paradoxical" deal is struck.
"There is a precedent, it is the Norwegian model of European Economic Area, that would allow Britain to keep access to the single market but by committing to implement all EU rules," he said. "It would be a bit paradoxical to leave the EU and apply all EU rules, but that is one solution if Britain wants to keep access to the single market."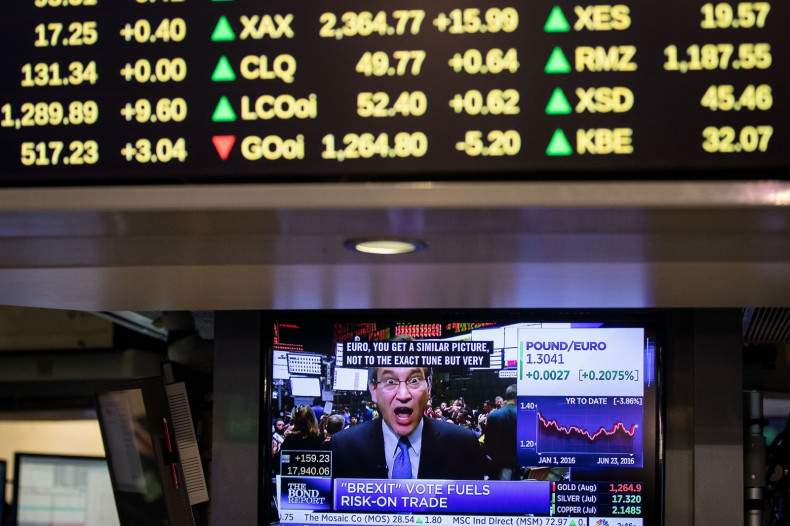 Norway is not a full member of the EU, but in order to participate in the EEA with the trade benefits that entails, it is obliged to abide by the EU's freedom of movement rules − the scrapping of which was one of the major pegs of the Leave EU campaign. The EU's leaders have repeatedly insisted that free movement is the price of membership to the single market, which could be what spells doom for the City.
Already there are rumours that moves are afoot in the City. The US bank Morgan Stanley is believed to be considering displacing as many as 2,000 of its London staff, either to Dublin or Frankfurt. On Friday, a spokesman said the bank would "adapt accordingly" to the UK leaving the EU.