EU referendum: David Cameron forced to defend 'Project Fact' from Boris Johnson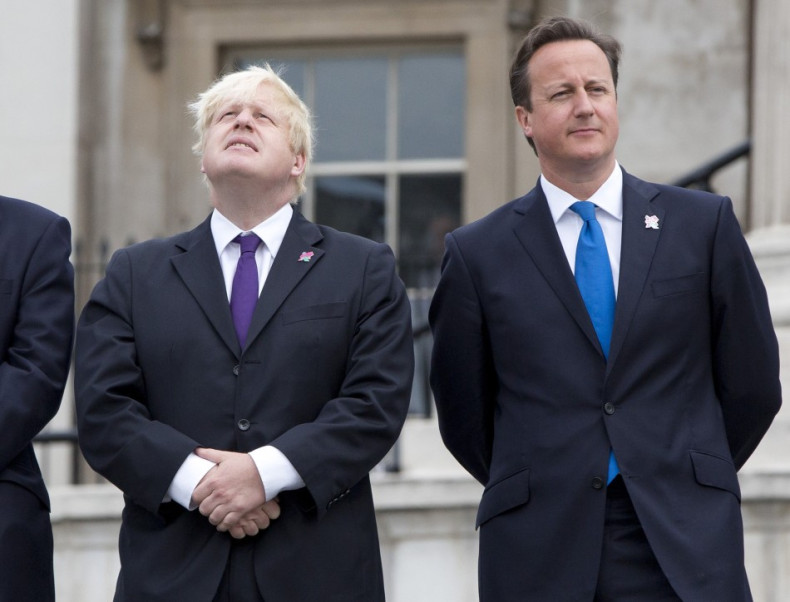 David Cameron has been forced to defend his pro-EU campaign after fellow top Tory Boris Johnson branded anti-Brexit activists as "Project Fear" agents. The UK prime minister countered the Mayor of London by insisting that he was only interested in "Project Fact".
"Project Fact is about saying 'stay and you know what you get'. Leave, and you're taking a gamble with people's lives," Cameron told students in Ipswich. The comments will be seen as the latest exchange in the ongoing civil war at the top of Conservative Party over the EU.
Cameron's cabinet is split over the historical ballot, with the likes of Justice Secretary Michael Gove leader of the House of Commons Chris Grayling and Northern Ireland Secretary Theresa Villiers backing a Brexit.
The campaign to keep the UK inside the EU took a significant blow when Johnson threw his support behind a 'leave' vote ahead of the 23 June referendum. The outgoing Mayor of London used his latest Daily Telegraph column to warn of anti-Brexit scaremongering.
"The agents of Project Fear – and they seem to be everywhere – have warned us that leaving the EU would jeopardise police, judicial and intelligence cooperation," Johnson wrote.
"We have even been told that the EU has been responsible, over the last 70 years, for "keeping the peace in Europe". In every case the message is that Brexit is simply too scary; and the reality is that these threats are so wildly exaggerated as to be nonsense."
Sturgeon's warning
First Minister of Scotland Nicola Sturgeon also addressed the issue of negative campaigning during a speech in London on 29 February. The SNP warned pessimistic elements of the 2014 Scottish independence referendum were being repeated ahead of the EU vote.
"I hope that the debate we engage in over the next few months is a thoroughly positive one, because one of the undoubted lessons of the Scottish [Independence] experience is that a miserable and negative campaign saw the 'No' campaign lose a 20 point lead over the course of the referendum," Sturgeon argued.
"I don't want to have to point out to anybody here that the 'In' campaign does not have a 20 point lead to squander. The opportunity to have a fundamental debate about the future of your country is a good opportunity if it is one that is seized."
The warning to pro-EU campaigners comes after Cameron was described as "disgusting" by Liberal Democrat leader Tim Farron after Number 10 reportedly warned makeshift migrant camps, such as those seen in France, could appear in the south of England if Britain broke away from Brussels.
The latest online opinion poll from OBR, of more than 2,000 people between 24 and 25 February, put 'leave' four points ahead of 'remain' (52% versus 48%, respectively).