EU referendum: Mayor of London Boris Johnson warns voters of anti-Brexit 'Project Fear'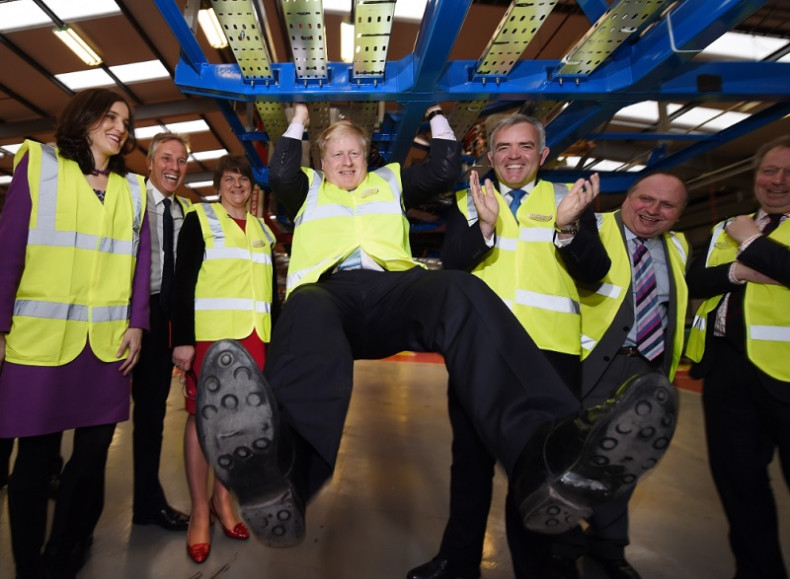 Boris Johnson has risked reigniting the Tory civil war over the EU referendum after he branded 'remain' campaigners as agents of a so called 'Project Fear'. The Mayor of London claimed anti-Brexit arguments were "wildly exaggerated as to be nonsense" and argued that the UK would be better off if the electorate voted to 'leave' the political and economic union on 23 June.
"The agents of Project Fear – and they seem to be everywhere – have warned us that leaving the EU would jeopardise police, judicial and intelligence cooperation," Johnson wrote in The Daily Telegraph.
"We have even been told that the EU has been responsible, over the last 70 years, for "keeping the peace in Europe". In every case the message is that Brexit is simply too scary; and the reality is that these threats are so wildly exaggerated as to be nonsense.
He added: "Indeed I am ever more convinced that the real risk is to sit back and do nothing, to remain inertly and complacently in an unreformed EU that is hell-bent on a federal project over which we have no control."
Sturgeon warns of scaremongering
Nicola Sturgeon also addressed the negative campaigning seen at the start of the EU referendum campaign. The First Minister of Scotland urged pro-EU activists to be positive and warned scaremongering could push voters towards 'leave'.
"It is possible to generate a positive and democratic debate that leaves a positive legacy regardless of the outcome of the referendum," Sturgeon told a Westminster audience on 29 February.
"I hope that the debate we engage in over the next few months is a thoroughly positive one, because one of the undoubted lessons of the Scottish [Independence] experience is that a miserable and negative campaign saw the 'No' campaign lose a 20 point lead over the course of the referendum.
"I don't want to have to point out to anybody here that the 'In' campaign does not have a 20 point lead to squander. The opportunity to have a fundamental debate about the future of your country is a good opportunity if it is one that is seized."
Meanwhile, Johnson has visited County Antrim with fellow Eurosceptic Theresa Villiers, the Northern Ireland secretary. The top Tory confirmed that Transport for London had ordered 195 Routemaster buses for London, costing City Hall £62m ($85.9m).
Johnson versus Cameron
Johnson engaged in a war of words with David Cameron after the prime minister launched a thinly veiled attack against his fellow Old Etonian in the House of Commons. Cameron told MPs that he would not be standing for re-election at the 2020 general election and, therefore, would have "no agenda" – a reference to Johnson's alleged leadership ambitions.
Rachel Johnson, a Mail on Sunday columnist, revealed on the weekend that Cameron had attempted to get her brother on side via text. "And here was my bro, stuck in the middle of his wife and his boss, with the PM pinging him 11th-hour man-to-man texts asking for support just as he was clearly feeling the uncontrollable urge to bear down and push us out of Europe," she wrote.
But Johnson dramatically decided to back a 'leave' vote at the EU referendum and defy Cameron. The latest online opinion poll from OBR, of more than 2,000 people between 24 and 25 February, put 'leave' four points ahead of 'remain' (52% versus 48%, respectively).