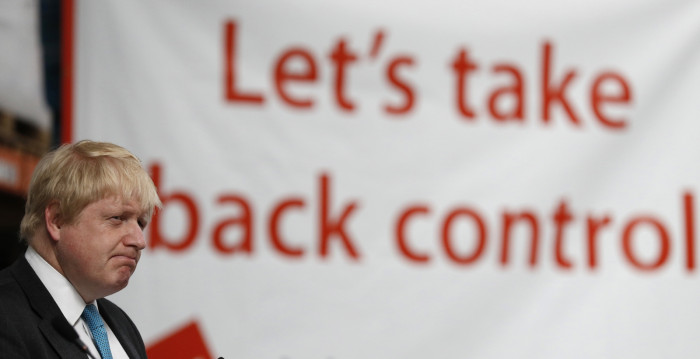 A video has emerged of leading Brexiter Boris Johnson enthusiastically endorsing the European Single Market as recently as 2013. In the short interview, the then-Mayor of London was asked which way he'd vote if a referendum on whether to stay or leave was to be held.
"I'd vote to stay in the Single Market," said Johnson in a video published by Sky News. "I'm in favour of the Single Market." He added emphatically: "I want us to trade freely with our European friends and partners."
The comments will be embarrassing for Johnson who, as one of the leading lights in the Brexit camp, is now calling for voters to leave what he calls "an unelected, undemocratic, unaccountable and unreformed European Union."
In an interview with today's Sun on Sunday Johnson says Thursday's vote represents "a chance to take back control of huge sums of money and to take back control of our trade policy. There's a massive opportunity for Britain. We should be full of excitement and hope about what can be achieved."
This isn't the first time Johnson has appeared to make a U-turn. Previously he said he would not stand as an MP while being Mayor of London. He was also sacked by The Times for making up a quote in an interview.
With just four days to go until Thursday's referendum both, sides have returned to campaigning after a brief hiatus following the killing of Labour MP Jo Cox. In a Sunday Telegraph article, Prime Minister David Cameron said there can be no turning back if the UK votes to leave the European Union.
In the article Cameron writes: "It is not easy, in the wake of Jo's murder, to turn to the question of Thursday's referendum. But we must. For, as Jo had been pointing out so effectively over these past few months, our country now stands at a crossroads. We face an existential choice on Thursday. This country has a big decision to make – and there is so much at stake."