Police in Belgium are believed to have foiled a terror plot targeting fans gathering to watch a televised Euro 2016 football match in Brussels. Prosecutors charged three Belgian nationals for "having attempted to commit a terrorist murder and for participation in the activities of a terrorist group" on 18 June, after police detained a dozen people in overnight raids across the country.
Three men, identified as Samir C, 27, Moustapha B, 40, and Jawad B, 29, were reportedly plotting an attack on fans watching the Euro 2016 game between Belgium and the Republic of Ireland on screens in the Belgian capital.
The match passed without incident, with Belgium winning 3-0 in Bordeaux, France.
Nine other people detained in overnight searches were released after questioning, according to the Reuters.
Belgian Prime Minister Charles Michel said football-related events would continue as usual in the country, with extra security measures in place.
"We want to continue living normally. The situation is under control," he was quoted as saying after chairing a meeting of the government's security council on 18 June.
"We are extremely vigilant, we are monitoring the situation hour by hour and we will continue with determination the fight against extremism, radicalisation and terrorism."
High alert
Belgian public broadcaster RTBF said the three charged with terrorism offences had links to the El-Bakraoui brothers, who carried out suicide bomb attacks on Brussels airport and a metro station in the city in March. The bombings, claimed by the Islamic State (Isis) jihadist group, left 32 people dead and more than 300 injured.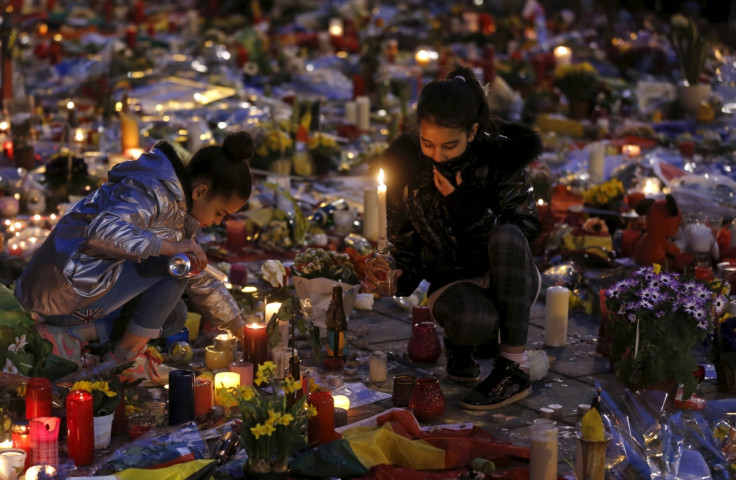 Some 40 locations were targeted by Belgian police during the weekend raids, in which 152 lock-up garages were searched. However, no weapons or explosives were recovered.
Both Belgium and France are on high alert after the US State Department warned that the Euro 2016 tournament hosted by the latter is at risk of militant attacks.
Over a million foreign football fans are expected to visit France during the course of the tournament, which runs until 10 July.