A 77-year-old former miner who was stabbed whilst bravely trying to tackle Jo Cox's killer was also a hero of a colliery disaster 40 years ago. Have-a-go hero Bernard Kenny was waiting outside the Birstall library whilst his wife returned a book at the same time the MP held her constituency surgery.
Kenny saw the member for Batley and Spen being attacked by a man and got out of his car to help her, ignoring fears for his own life. As he desperately tried to wrestle the assailant he was stabbed in the abdomen and remains in hospital being treated for serious, but not believed to be life threatening, injuries.
In the minutes after the attack Thomas Mair was arrested and subsequently charged with her murder appearing on 18 June at Westminster Magistrates Court where he gave no plea to the charges, giving his name as "Death to traitors, freedom for Britain".
The grandfather and father of two sons Kenny remains in hospital as surgery on his wounds stabilised his condition. Neighbours on Bradford Road, in Birstall, described a 'great man' who kept fit by swimming every day. West Yorkshire's Acting Chief Constable, Dee Collins, said Kenny had "bravely intervened to assist Jo".
"One of us tried to intervene physically," Clarke Rothwell, another witness, told the Telegraph. "But he got stabbed in the stomach, blood poured out of his wound and he fell to the ground. Everybody backed off."
It has now emerged that 43 years ago Kenny had acted heroically as part of a rescue team attempting to save lives after one of the country's worst mining disasters. In 1973 Kenny was a member of the Gomersal Mines Rescue Brigade rushing to the scene of the Lofthouse Colliery disaster, in Wakefield.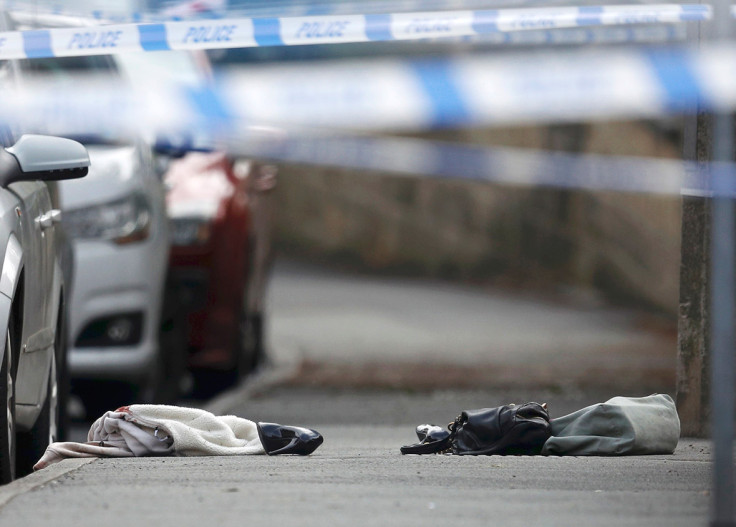 Tragically, seven miners died after three million gallons of water flooded the pit in March of that year. After a six-day operation to save lives only one body was ever recovered.
Kenny's next door neighbour Peter Robertshaw, 60, said: "My wife rang this morning to say Bernard had been injured yesterday, she was dead upset. I was shocked, but I'm not surprised he did jump in to help. He's a great guy, always happy to help out. He's retired, I've known him for 16 years but you wouldn't think he was 77. He keeps active and swims every day. He's quite private but we get on well."
Speaking on the 30th anniversary of the Lofthouse Colliery disaster, Kenny said: "It was rough. The conditions we had to work in were rough. I've never seen conditions like it and I never want to see them again. It was very bad.
"You were up to your neck in water and breathing apparatus was needed because there was a high percentage of gas. But we went on with it because you ought to do. It was your duty to try and help them and it was sad when it had to be called off."