EU referendum: Eurosceptics seize on claim Goldman Sachs donated to Stronger In campaign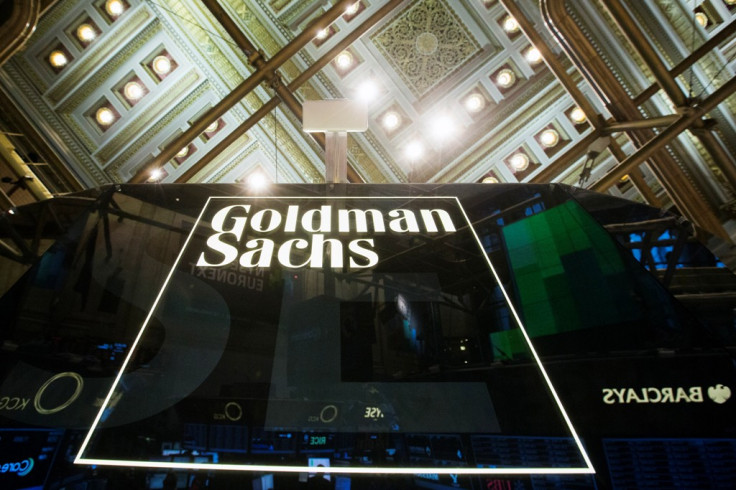 Eurosceptics have immediately seized on the claim that Goldman Sachs has given the Britain Stronger In Europe campaign a "six figure sum" by highlighting the finance firm's former actions and statements around the issue.
Vote Leave, one of the two groups vying for the Electoral Commission's official Brexit campaign nomination, pointed out that the US-headquartered company had spent more than €700,000 (£539,552) on lobbying the EU in 2014. The Eurosceptics also pointed out that Peter Sutherland, a former EU commissioner and Goldman Sachs chairman, had previously backed the UK joining the Euro currency.
The attacks from Vote Leave and other prominent Eurosceptics, such as Douglas Carswell and Leave.EU founder Arron Banks, came after it emerged that Goldman Sachs had apparently donated to the Stronger In group.
"[Goldman's] decision to invest a substantial sum in the campaign makes Goldman, which employs 6,000 people in the UK, one of the most prominent donors to either side of the looming EU referendum campaign," Sky News reported.
"A source close to the bank insisted that it should not be interpreted as a partisan political intervention, while the precise sum that it has donated was unclear."
The investment bank declined to comment on the report, but a spokesman for the company directed IBTimes UK to a pro-EU article authored by Goldman Sachs' co-CEOs in 2013.
"An inward-looking Britain is in danger of missing the opportunity to shape the EU's future in its own national interest. It is a mirage to believe that the rest of the EU will allow Britain to cherry-pick from the EU's activities," the banking bosses wrote.
A spokesperson for Stronger In added: "We have a broad range of funders supporting our campaign to stay in Europe. This includes many small donors, philanthropists and businesses worried by job losses and price rises if we were to leave. We will be publishing a full list of donors in line with Electoral Commission rules at the appropriate time."
The latest online opinion poll from Survation in the Mail on Sunday, of more than 1,000 people between 15 and 16 January, put "leave" four points ahead of "remain" (42% versus 38%, respectively). Cameron still has not set a date for the EU referendum but the prime minister has promised to hold the historic ballot before the end of 2017.
© Copyright IBTimes 2023. All rights reserved.