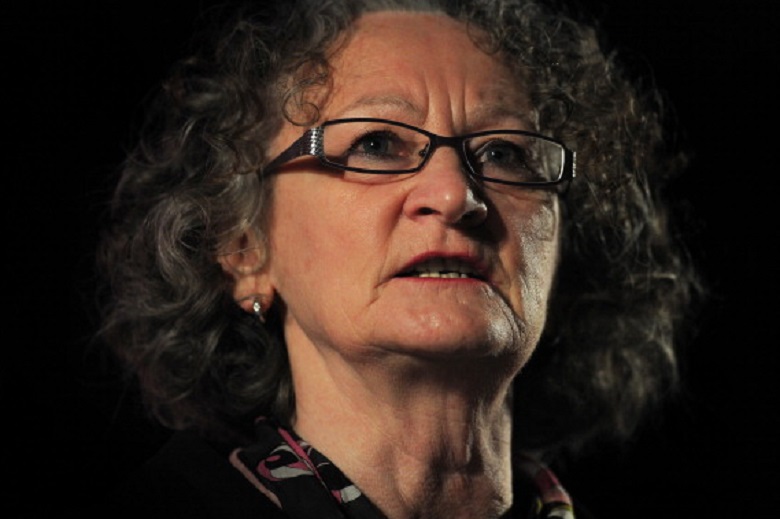 The Green Party's most high-profile Eurosceptic will not be speaking to the media about the EU referendum until just a month before the vote, IBTimes UK has learned. Baroness Jenny Jones is apparently 'squarely focused' on the London Assembly and Mayoral elections in May.
The development comes after IBTimes UK asked the Green Party press office to pass on an interview request to the former deputy Mayor of London ahead of the historic 23 June ballot.
The Greens are backing a 'remain' vote at the EU referendum and the party's only MP Caroline Lucas has thrown her support behind the left-wing Another Europe is Possible campaign.
"Jenny is not doing media on the EU referendum as her focus is squarely on the London Mayoral and Assembly elections," a Green Party spokesperson told IBTimes UK. However, the peer told IBTimes UK she would focus on the EU referendum form 6 May.
Jones is the party's only representative in the House of Lords and previously supported the Vote Leave campaign. But the left-winger quit the organisation in February.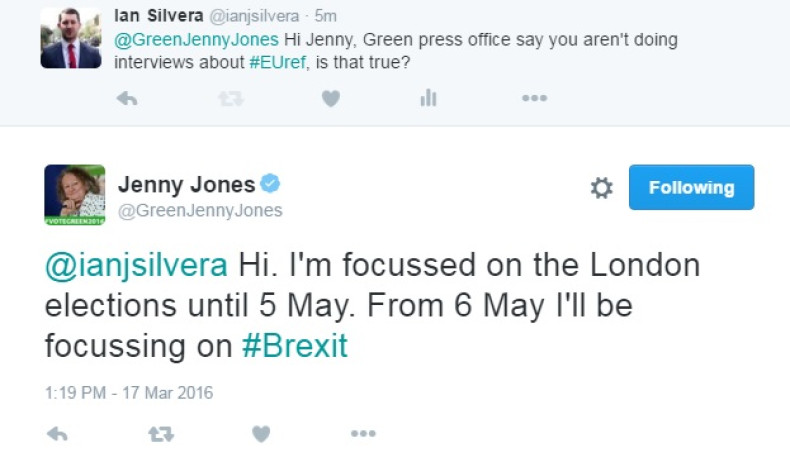 Vote Leave controversy
The outgoing London Assembly member refused to work with the organisation after former Tory Chancellor Lord Nigel Lawson was appointed chairman. German-born Labour MP Gisela Stuart has since moved into the top position.
"I'm delighted to be leading the campaign to take back control from the EU. If we Vote Leave we will be able to spend our money on our priorities like the NHS," Stuart said. "We will be able to once again vote for –and kick out – the people who make our laws. If we take back control we will be safer as a country. I would encourage people from all campaigns and none to join up with our campaign today."
Meanwhile, Camden Councillor Sian Berry is leading the Green Party's City Hall fight. The Mayor of London hopeful told IBTimes UK she wants to encourage development on unused land owned by Transport for London (TfL) in a bid to tackle the affordable housing crisis in the capital.
"We can get the 200,000 homes we need off largely the land we already have within London. It's a very long time before we need to be going anywhere near the green belt and the model I've got for that is to start off with Transport for London land – there's many, many acres of land," Berry argued.
But her chances of succeeding the outgoing Mayor of London Boris Johnson look slim. An opinion poll from Opinium, of more than 1,000 people between 2 and 7 March, put the Green candidate on 2%, while Labour's Sadiq Khan was on 31% and Tory MP Zac Goldsmith garnered 26%.