More than half of the 4.5 million self-employed workers in the UK think Britain should remain in the EU. A study by Pulse Accounting showed that freelance Brits are worried about the effects of a so-called Brexit.
One in five of the people surveyed also said that that they think the UK leaving the EU would have a negative impact on their work. Chris Futcher, chief executive of Pulse Accounting, said that the Brexit conversation has been focused on big firms and small and medium enterprises (SMEs) in the past.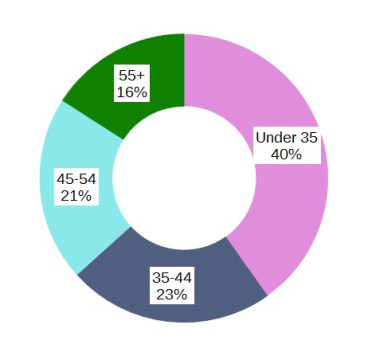 "We have to widen the debate and ask what effect such a decision will have on the army of skilled self-starters who pump billions of pounds into the UK economy each year and have been a significant driving force behind the country's economic recovery," he said.
"Working as a contractor is not always an easy option, you need resilience, determination and drive if you want to succeed," Futcher continued. "However, there is high demand for people with the right skills. We need to make sure that contractors and those thinking of becoming contractors have the support they need to get the job done and are not tied up by red tape."
The EU referendum debate in the business world has been dominated by the talks about SMEs and small businesses especially. The EU brings a load of allegedly unnecessary bureaucracy for smaller firms. However, a survey by the Federation of Small Businesses showed that 47% of members would prefer to stay in the EU, as opposed to 40% who would prefer to leave.
An additional Yougov and Quotesearchers poll showed that around a third of entrepreneurs estimates a Brexit would have a negative impact on their businesses, with almost half of entrepreneurs considering the UK leaving the EU a bad event for their companies.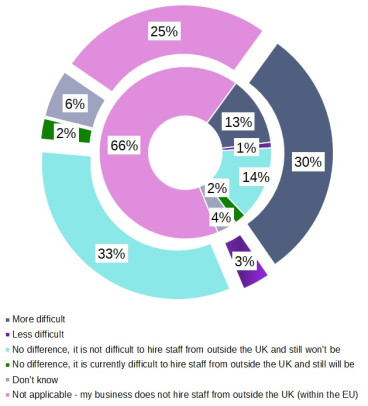 However, almost two thirds (66%) think that an exit from the EU would not affect their ability to hire people. In the north, more entrepreneurs are worried about the impact the UK leaving the EU would have than, for example, in the Midlands.
"I think the influence of the media in general will have a profound effect," said Simon Down, professor at Anglia Ruskin University's Lord Ashcroft International Business School. "Currently, the government is backtracking on the EU exit, which is supported by the mainstream media and influential groups such as the Confederation of British Industry (CBI)."
Business leaders have taken a side, with easyJet's Carolyn McCall and Virgin's Richard Branson joining pro-EU lobby group, Britain Stronger in Europe. On the other hand, Former Dixons chairman Lord Kalms and Stanley Caudwell, the billionairefounder of bust Phones4u, have set-up Brexit campaign Vote Leave.
"This is an interesting, multifaceted issue, and evidence has shown that the perceptions of business owners are not necessarily the same as their business behaviours," Down concluded.